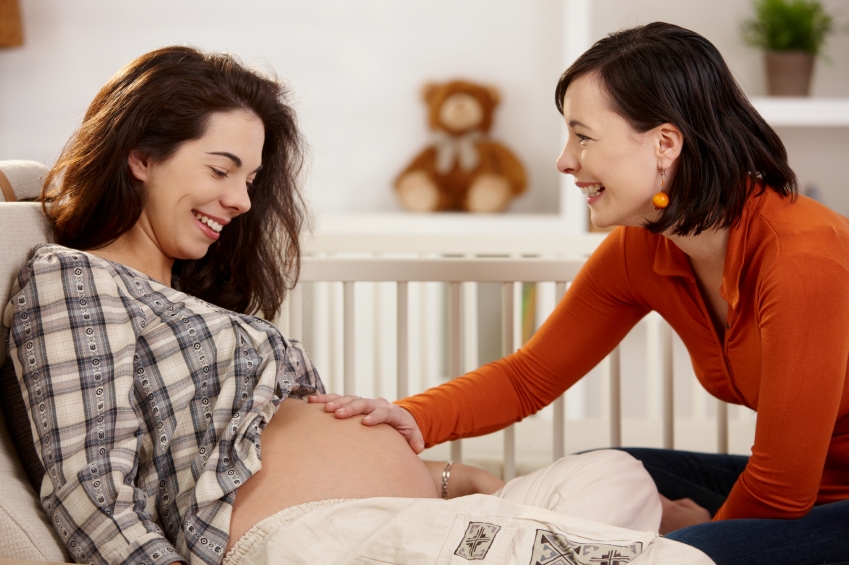 Certified doulas trained through International Doula Institute offer non-judgmental support. We know the struggles that moms go through. In fact,  most of us are also moms. So we know all about the sanctimommies first hand.  Many of us became doulas because we experienced so much judgement in the early days. From our mother, from our mother in law, from our sisters and sisters-in-law and our facebook friends and our church friends and the list just goes on and on. Everyone has an opinion about how you should raise your children. And often times your best friend and your moms advice are exact opposites!
Sanctimommies. We all know at least one, but hopefully you've unfollowed her on Facebook. She does everything better than you, is more conscious, her kids eat and sleep better, overall she's just a better mom, right? Well, the Facebook version of her is, anyway. Follow http://www.facebook.com/pages/Sanctimommy on Facebook for hilarious posts that will keep you sane in a world full of bat shit crazy moms. Here are ten of their best posts. | From momsbelike
So how do we as moms step away from the sanctimommy wars?
Enter Doula Versus Sanctimommy.
Having a doula present in the home during those early days is so helpful. At International Doula Institute, we put a very high importance on non-judgemental support. We aren't your best friend, we aren't your mother in law.  All of our doulas are trained to understand how to best present educational materials in an unbiased way, fairly presenting all current information regarding parenting styles/choices and hot topics debate so furiously. So we won't be telling you how to parent, we will present information to you and  provide you encouragement in your own parenting voice and choice. We are their to walk by your side through your parenting firsts.
Forget the mommy wars and parent your way.