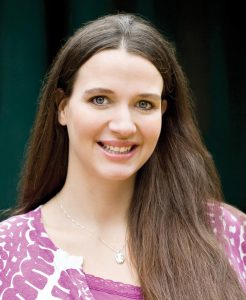 Aliza Juliette, Founder and Director
Aliza is the Founder and Director of International Doula Institute. She began the development of this program after many years as the director of Main Line Doulas, a unique doula practice working with only the most elite doulas located just outside of Philadelphia, Pennsylvania. International Doula Institute was created out of a need to train doulas to practice at the very highest level. Aliza was not satisfied with the status quo, and it's her goal to raise the bar for the next generation of competent, caring doula care in the United States, Europe and beyond through the trainings of International Doula Institute. Aliza was the head of curriculum development for four online schools before founding IDI. Aliza brings her vast experience working with clients as a doula in the field and very unique experience managing a large doula team that provides thousands of hours of care monthly, along with her experience in curriculum development. It is truly her passion to help those who want to become a doula. These three very specific sets of skills have come together to bring you the International Doula Institute.
---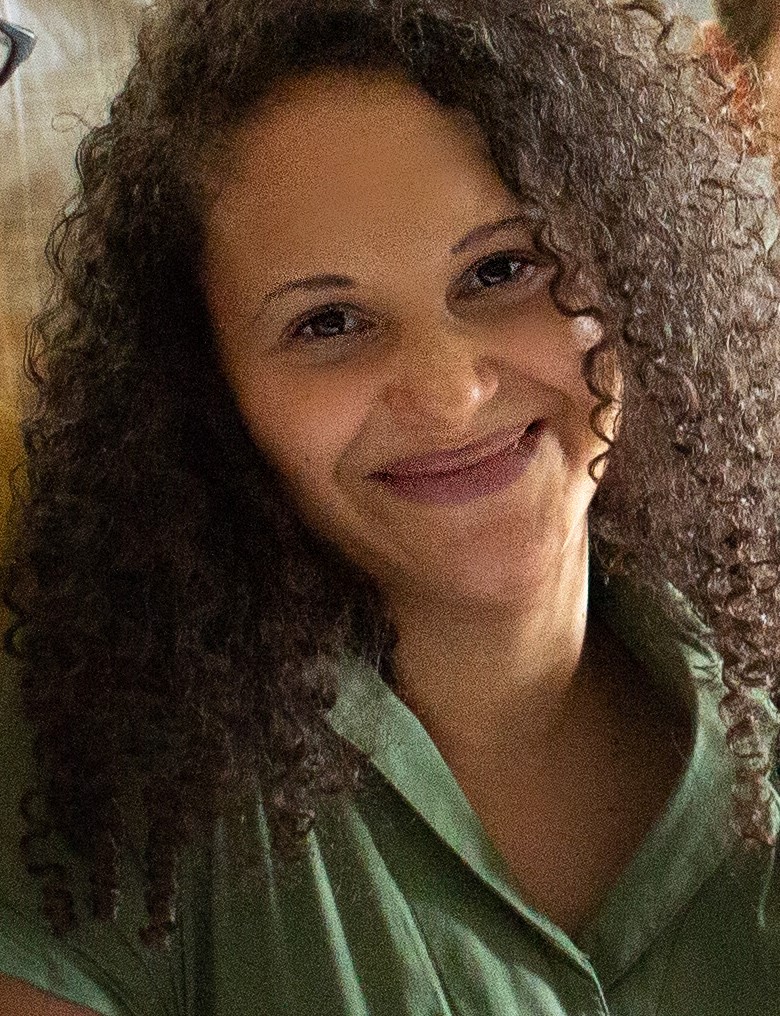 Maria Silver Pyanov, CPD, CCE
Maria Silver Pyanov, CPD, CCE, is a dedicated birth worker supporting families since 2007. As a mother to six earthside children, including two preemies, she's experienced a variety of birth scenarios both personally and professionally. As a certified postpartum doula, certified childbirth educator, trained birth doula, community doula, and volunteer, she brings a wealth of knowledge to her curriculum development both for birth work and diversity, equity, and inclusion. With the support of IDI, the Maternal Wellness Center, and her doula partner Camille Barnes, she developed the BIPOC Birth Circle and BIPOC Birth Circle Scholarship fund which supports both BIPOC birth workers and families in the community. She believes all pregnant people and their families deserve equity in medical care and birth support and is excited to bring evidenced based DEI training to IDI.
---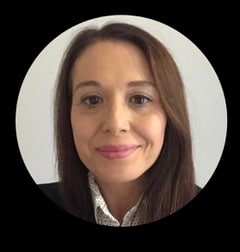 Dr. Shilpee Aggarwal, BSC, PhD
Dr Shilpee Aggarwal is a qualified nutritionist who founded Dr Shilpee Nutrition in 2010 after 8 years of commercial experience as an in-house nutritionist in the food industry. Nutrition education is her passion and as a highly personable nutritionist she harnesses her depth of knowledge and creativity to bring nutrition to life to many audiences. She also enables companies to bring health to the forefront of their businesses, to communicate health, substantiate claims and to drive healthy new product development.
Trained in the U.K. Dr Shilpee obtained her BSc in Biochemistry from the University of Liverpool. Recognizing her passion for food and nutrition she went on to gain her MMedSci in Nutrition from the University of Sheffield. Being bitten by the nutrition bug she then achieved a PhD in Nutrition from Queen Margaret University College, Edinburgh where she researched the impact of breakfast on nutritional status and cognition in children.
Dr Shilpee started her career as a nutritionist for Kellogg's at their European headquarters in the U.K. where she was the lead nutritionist for Special K, Corn Flakes and All-Bran. Educating the entire sale, marketing and food service teams on nutrition was also a key accomplishment there . She then took up the position of the first ever Company Nutritionist at the U.K's leading smoothies brand Innocent Drinks, Ltd. Dr Shilpee successfully lobbied the Department of Health to get smoothies accepted as 2 of your 5-A-DAY portions of fruit and vegetables. With 8 years of commercial experience under her belt she founded Dr Shilpee Nutrition in London, U.K. Her clients included, Coca-Cola, Graze, Little Dish, and a number of leading PR agencies. Relocating with her husband and two young children to Philadelphia her clients include Oath Care, Mainline Doulas, The Philadelphia Ballet as well food brands.
Of all her achievements Dr Shilpee is most proud of the challenge of feeding her children aged 9 years and 6 years. Delivering a first born who was tiny and underweight was her most humbling moment, and this life changing experience as both a nutritionist and a mother is the one she is most grateful for.
Dr Shilpee Aggarwal lives in Erdenheim, PA with her husband and her tall and robust 9-year-old son and fussy eater 6-year-old daughter.
---

Donna Sinnott, BBA, IBCLC, CD, CPD
aka Boob Donna www.boobdonna.com
Course Instructor at International Breastfeeding Institute and Faculty for International Doula Institute
My name is Donna Sinnott, IBCLC, CD, CPD and I am proud to say I have over 25 years experience counseling nursing mothers. When my daughter was born in 1992, I had an amazing birth experience supported by certified nurse midwives, but breastfeeding was a challenge I was not prepared for.  After struggling for days, my wonderful husband Paul chimed in and said we should go to see a Lactation Consultant. After sixty minutes of enlightening education and empowering support with her, I went on to successfully breastfeed two children – my daughter Cori and my son Kyle.
When Kyle was six months old, I started out as a Certified Breastfeeding Counselor, also working as a labor and postpartum doula, and then spun my love for helping moms into the highest certification in lactation, the IBCLC, an Internationally Board Certified Lactation Consultant. In addition to teaching this course, I work full time in a hospital with a 92% breastfeeding initiation rate and I estimate I have helped over 30,000 moms and babies in my career.  I love to teach and I will be with you all along the way and provide you with the tools needed to complete this course and make a difference in the lives of others.
---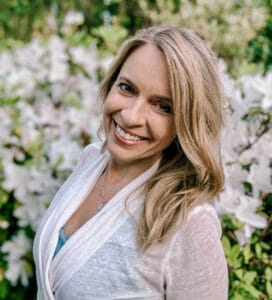 Randi Coen Gilbert, MA, E-RYT 500, RPYT, YACEP, CD
Randi Coen Gilbert, MA, E-RYT 500, RPYT, YACEP, CD, founder of Yoga Mamas. Randi began teaching yoga in 2000 after having her second baby. She credits a full yoga practice, including mindfulness, to saving her as a new mom. Certified at the 500 hour level in 2003 she began to specialize in pre & postnatal yoga. In 2012 she became a birth doula and trained in Yoga Therapy for 2 years. Randi has a Master's Degree in Drama Therapy from NYU. She has volunteered as a Child Advocate for over 20 years through CASA. Once an empty-nester in 2019, Randi fulfilled a life long dream and studied yoga and visited spiritual sights in India for 6 weeks.
Randi's work on the pain management team as a therapist at Children's Hospital of Philadelphia, gave Randi deep awareness of the hospital environment with expertise in dealing with discomfort. Her Masters Degree from NYU in Drama Therapy built her foundation in creatively addressing mental health and relationship needs.
Randi Coen Gilbert has spent over 20 years as a child advocate and yoga teacher. Always strongly wanting mothers to get the best start possible, she became a doula in 2012. These passions blend in her prenatal and postnatal classes. She knows that Moms are not only benefiting physically, but also mentally, emotionally and spiritually, which in turn leads to better birth outcomes and benefits their babies. She loves that her students had a great birth experience due to the tools they learned in yoga class, that they made some of their closest friends in class, and how the lessons are also helping them in their parenting.
As a teacher Randi wants to break down barriers of access to yoga practice and to quality pre & postnatal care. Randi speaks to the discrepancies our system of class and race have on birth in her teaching, and advocates for all families, also encouraging students to check out organizations like Black Mamas Matter Alliance who 'envision a world where Black moms have the rights, respect, and resources to thrive before, during and after pregnancy and the Maternity Care Coalition whose mission is to ' improve the health and well-being of pregnant women and parenting families, and enhance school readiness for children 0-3.'
Randi feels it is important to honor and give credit to her teaching lineage from Shri Yogendra in Classical Hatha Yoga through YogaLife Institute.  She had the honor of studying with Hansaji Jayadeva Yogendra along with other Indian teachers and students at The Yoga Institute in Mumbai, India in 2019.
---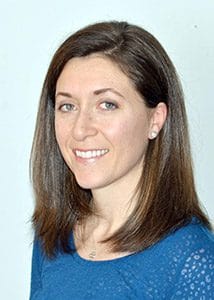 Meghan Massaro, Registered Dietitian RD LDN
Meghan Massaro, RD, LDN is a registered dietitian with a Bachelor's Degree in Nutrition Sciences from West Chester University and completed a dietetic internship at Immaculata University. Meghan has been a Clinical Dietitian at The Chester County Hospital since 2011, working as a part of the interdisciplinary team to provide care for patients ranging from premature infants to the elderly. She is a mom of four boys, all of whom were born at The Birth Center at Bryn Mawr. In her spare time, Meghan loves to stay fit and exercise with her children.
---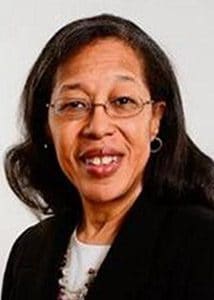 Marsha Sims, Author and Professional Organizer
Marsha Sims, owner of Sort-It-Out, Inc., runs a program that helps people get organized affordably, in just 15 minutes a day. She is the coauthor of four organizing books: "Organizing Your Day," "Smart Office Organizing," "5 Days to a Clutter-Free House," and "10 Time Management Choices That Can Change Your Life." She can be reached at: www.sortitout.net, marshasims1@gmail.com, and 305-467-8564.
---
Additional education, support, and overall contribution to the training came through conversations and submissions by:
Refuge Midwifery (based in Philadelphia); https://www.refugemidwifery.com
Amy Millar of the Philadelphia Mayor's Commission for People With Disabilities;
Lauren Alden
Latoya Maddox
Dominique Howell of Liberty Resources
Doula Camille Barnes
Social Worker Ashley Jones, BA
and additional professionals and community members.