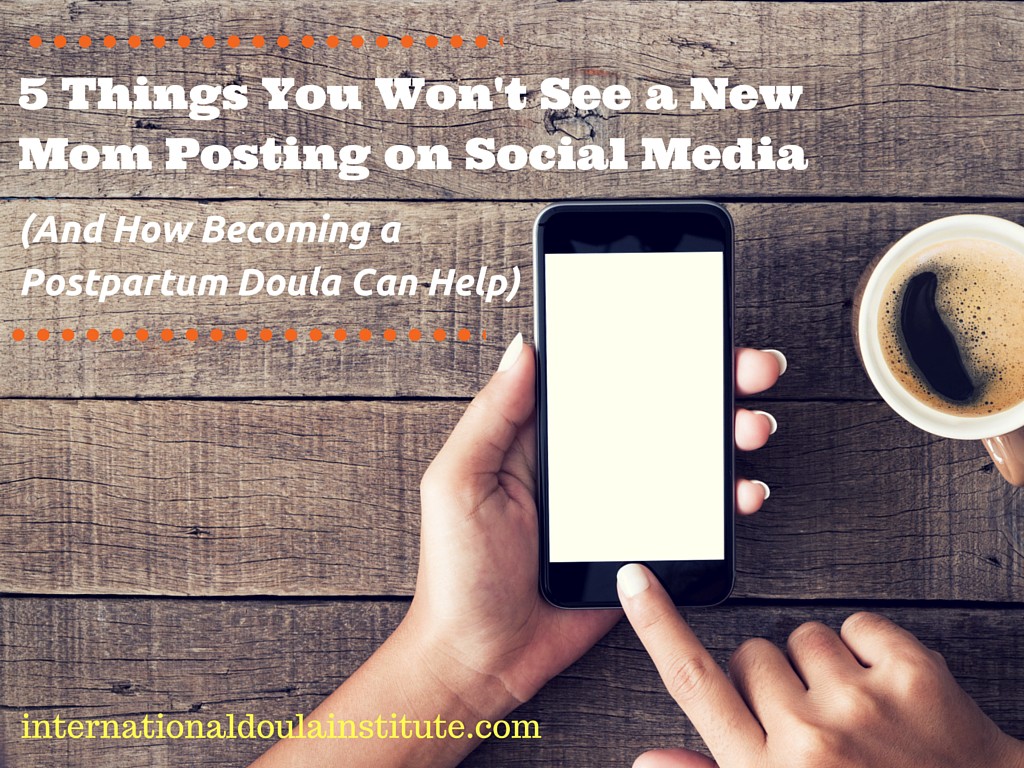 New moms are not shy about posting adorable photos and sweet stories on social media once their baby arrives. But, Facebook can be a deceptive place.
Lise Wetzel, a student with the International Doula Institute, is well on her way to becoming a postpartum doula. She put it like this in a recent assignment:
"Take a moment to look through your Facebook feed. Take a look at the new mothers' posts. They are likely to say something like this: 'Arrived home with our newest member. We are so lucky and happy. The labor went well, and we have a healthy baby boy!' What we don't see is this: 'Labor really sucked. I had 20 hours of contractions. The hospital released us this morning, but honestly, I'm scared to death and wish we could stay.'"
Lise hit the nail on the head. When all we see online are the good things about having a baby, it's hard for new mothers to share the bad. By becoming a postpartum doula, you can create a safe space for new moms. They can share things with you that they feel too vulnerable to share on Facebook. More importantly, you can help remind them that what they're going through is normal.
Let's take a look at some common posts a new mother might share, what they're really thinking, and how becoming a postpartum doula can help complete the picture.
What you see on Facebook: Photo of a newborn in a car seat with the caption: "They're lettings us bust out of the hospital today! Excited to go home!"
What's really going on: Wait… now I have to go home and do this all by myself? I don't think I'm ready!
In the hospital, mom and baby are continuously being checked on by nurses, doctors, and visitors. Going home can make a new mother feel isolated and overwhelmed. She doesn't have to do it alone. After becoming a postpartum doula, you can be there to meet her when she arrives home. If she's feeling unsure about how to care for her newborn, you can teach her. If she's feeling sore or exhausted, you can offer her rest.
What you see on Facebook: Photo of a sleeping baby resting on a nursing pillow with the caption: "So sweet! She's in a milk coma."
What's really going on: I'm so glad she's finished. I'm not sure I can keep breastfeeding. Will it always be this awkward and uncomfortable?
While becoming a postpartum doula, you will learn breastfeeding basics. This means that you'll be able to remind the new mom that breastfeeding is a learning process. You can show them ways to make it more comfortable, and keep an eye out for any issues that could require further attention. If her goal is keep breastfeeding long-term, you will be one of her biggest cheerleaders.
What you see on Facebook: A glamorous black and white photo of mom and baby from their professional newborn session.
What's really going on: Thank God for Photoshop! I haven't actually showered in three days, all my shirts are covered in spit up, and I'm wearing granny panties with a pad the size of a school bus. I feel nothing like the mom in that picture.
Between 40 weeks of pregnancy, labor and delivery, and learning to care for a brand new human, a new mom's body has been through a lot. After becoming a postpartum doula, you'll be there to help her recover and feel like herself again. That will mean washing all that spit-up soaked laundry and snuggling her new baby while she takes a well-deserved shower and nap.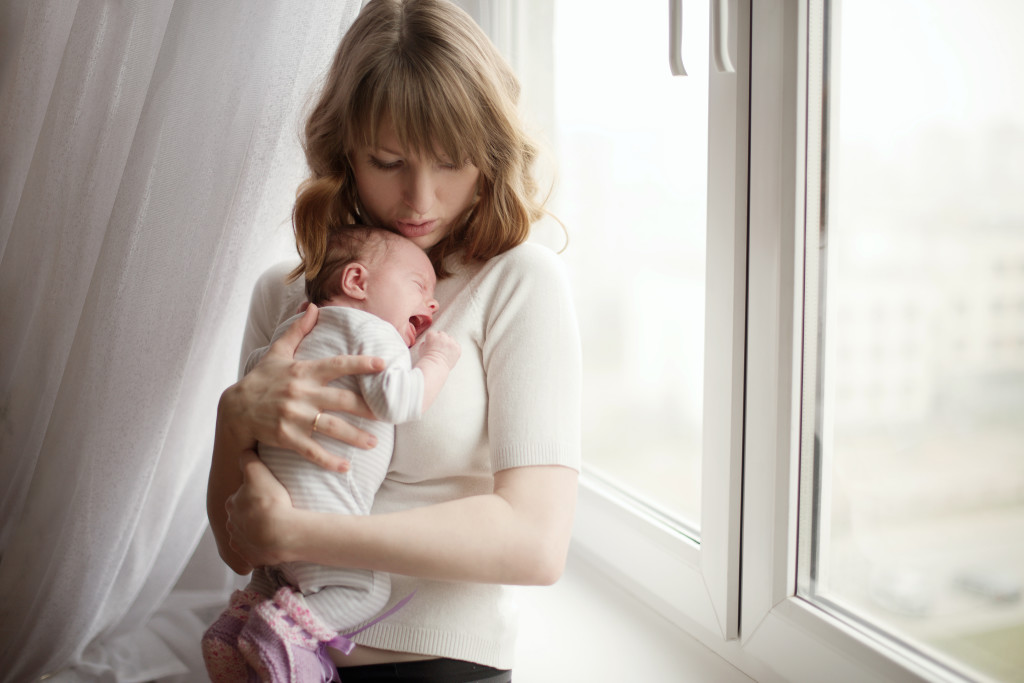 What you see on Facebook: A photo of a happy relatives with the new baby and the caption: "Grandma, Grandpa, and Auntie came for a visit today!"
What's really going on: I love him so much, but I feel like an emotional rollercoaster. Is it normal to be crying so much? I'm sore, and exhausted, and everyone only seems to care about him.
A key component to becoming a postpartum doula is learning to "mother the mother". As soon as you enter your client's home, your focus is on the mother's needs. Encourage new mothers to be open with you and share how they're feeling. You will be there to support her not just through her physical recovery, but also her emotional recovery.
What you see on Facebook: A close up picture up the baby, resting in a swing.
What's really going on: Good thing they can't see any parts of my house. There are laundry baskets everywhere, and the sink is overflowing with dishes.
Becoming a postpartum doula also means that you will take care of some of the tedious day-to-day tasks. New parents tend to push these things to the back burner (with good reason). Sometimes, simply folding a few baskets of laundry and loading the dishwasher will mean the world to your clients. You are not just performing a chore; you're restoring a sense of order to their home.
Becoming a postpartum doula is an important, and multi-faceted job. Being with a new mother during such an intimate time, and watching her confidence grow day by day is incredibly rewarding. It may even inspire her to update her status to say: "I love my postpartum doula!"
What's really going on? She's incredibly thankful that she hired an amazing postpartum doula from the International Doula Institute.