Are you considering starting your doula training? If so, you are likely looking forward to serving others. Naturally, you may also be wondering: what's in it for me?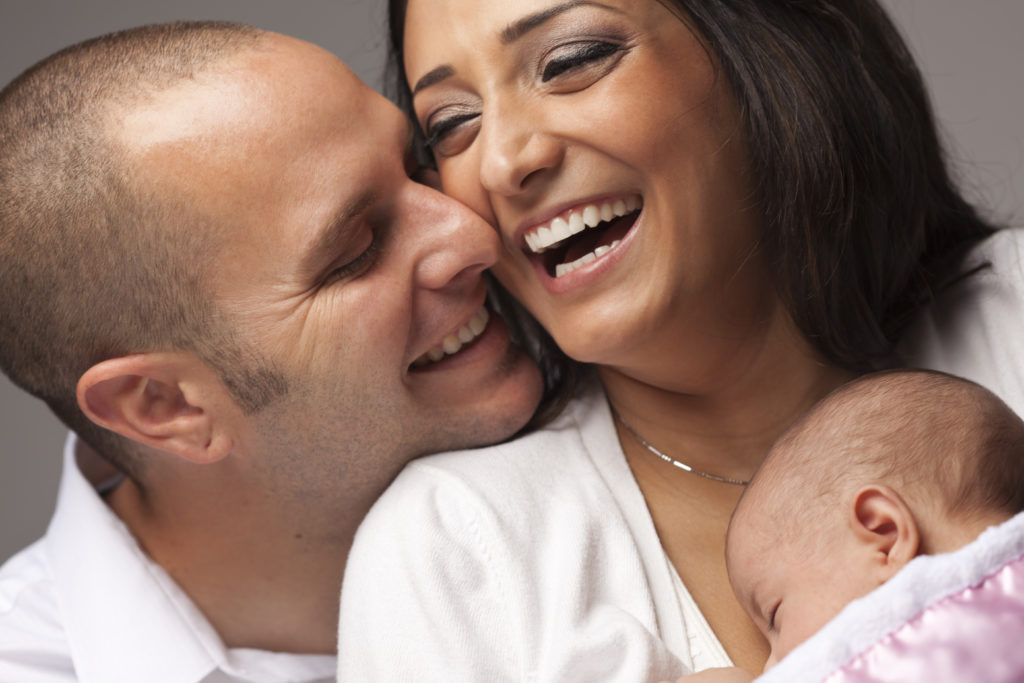 If you're visiting this blog to learn more about what the International Doula Institute's doula training programs have to offer, I assume you have a servant's heart and love working with moms and babies. But, being a doula will also be an incredibly rewarding experience for you! Here are just a few of the many reasons.
Sharing in Your Clients' Joy
As demonstrated by Lucy and Ricky above, having a baby is a joyous time! You will be able to celebrate the excitement of new life with each of your clients. After you complete your birth doula training and start attending births, you'll quickly realize that witnessing a new baby enter the world is always breathtaking.
Watching Your Clients' Confidence Grow
When you complete your postpartum doula training, you'll be with your clients during a pivotal time. For new parents, the postpartum period can be filled with anxiety as they learn to care for their baby and adjust to life with a new family member. As the weeks go on, you'll gradually see them gain confidence and need you less and less. There are few things as rewarding as being a part of that transformation.
Building Relationships
Whether you're leaning toward birth or postpartum doula training, you will be working with your clients during a special, yet vulnerable time. Due to the intimate nature of this work, you will establish unique relationships with your clients, and they will often make it known how much you are appreciated. These relationships make working as a doula feel a lot less like work.
Your Job Will Never Be Boring
As you go through your doula training, you'll learn that no two families are the same. One of the most fun things about being a doula is working with so many different types of people. There is no one way to birth or raise a child, and as a doula, and you'll see it all first-hand. You'll like also find yourself working with families with different cultural backgrounds. Add to this the unpredictability of birth, and you'll have a career that constantly keeps you on your toes and encourages you to never stop learning.
Be Your Own Boss
As mentioned above, there's a fair amount of unpredictability when it comes to birth, but you'll still be able to set your own "hours".  If you choose to work independently, (one of the many options when becoming a doula), you will get to decide how many births to book per month, or how many postpartum hours to work per week. And, you can certainly turn your doula business into a full time job. Yes, you can make great money being a doula!
Doing What You Love
As I said in the beginning of this post, we know that many people who decide to pursue doula training love to help people, and they love working with moms and babies. There's no better reason than that to start your doula training with the International Doula Institute.
You will find new reasons to love your job every day.