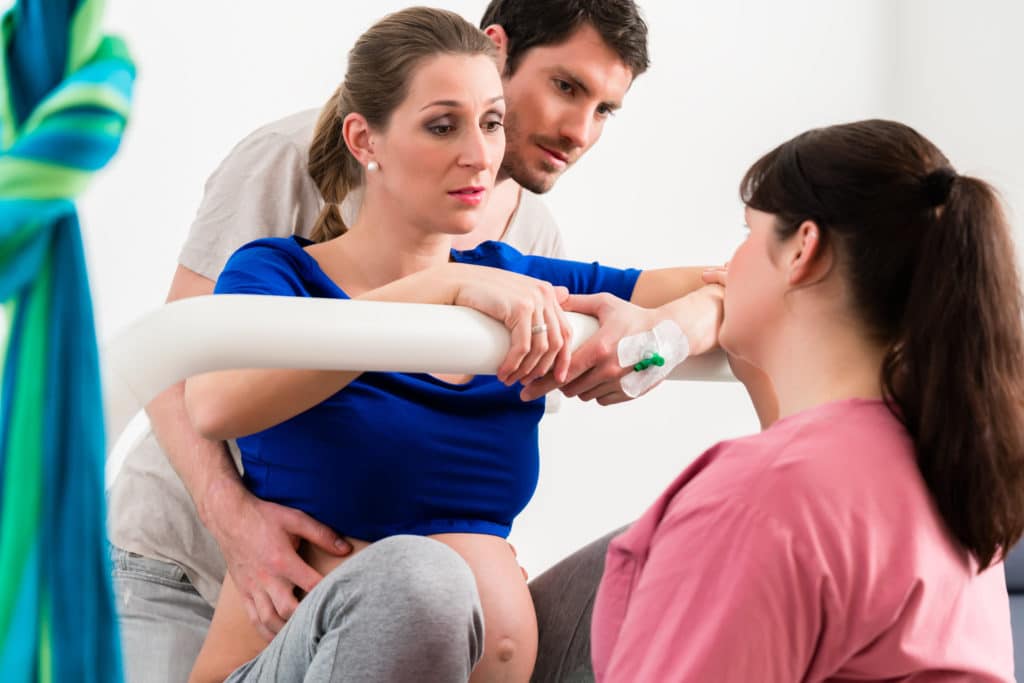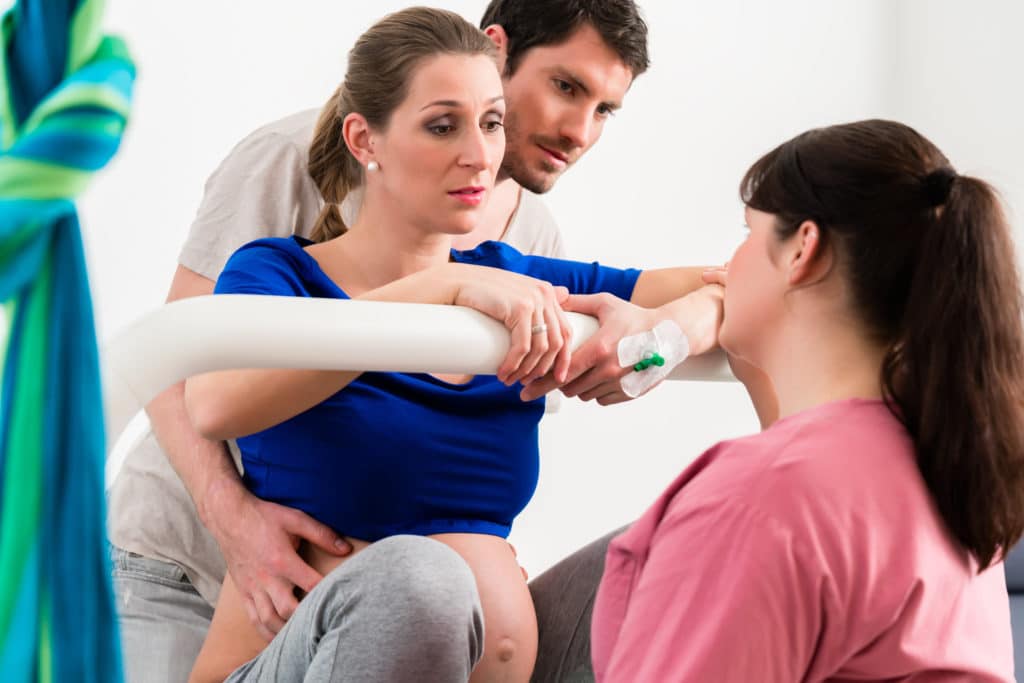 IDI's doula training teaches you to support the whole family. King Edmonds credited her husband and doula for helping her feel like a "warrior".
We often talk on our blog about our whole family approach to doula training. Doulas trained through the International Doula Institute know how important it is to support the whole family, including birth partners and siblings.
Once you finish your doula training, you'll understand that doulas do not take the place of the birth partner. Rather, they work together with them to make sure the laboring woman has the best experience she can. This was perfectly illustrated by Meghan King Edmonds from the show Real Housewives of Orange County.
She and husband, Jim Edmonds, welcomed their daughter Aspen on Thanksgiving Day, November 24. In her announcement on Instagram, King Edmonds talked about how her husband and doula made the perfect team:
"From the hours leading up to the birth I had the most incredible husband, he didn't leave my side. I could not have labored naturally without him and my doula … I survived unscathed without so much as a tiny tear and now I feel like the strongest warrior on the planet."

These are very inspiring words for anyone thinking of starting their doula training. Imagine a new mother telling you that you helped her feel like a warrior!
More than that, King Edmonds words show how dads and doulas complement one another during the birth. Dads, of course, are emotionally invested in the birth. They know the mother intimately and know the best ways to support her. However, they may not necessarily know the best ways to provide comfort during labor, and can also become overwhelmed by seeing her in pain.
This is where your doula training will come in.
As a doula, you will be knowledgeable about different comfort techniques. You'll understand what the laboring mother is going through. You can help dads initiate comfort techniques, such as massage, counter pressure, or different positions. Additionally, you can allow dads to take a break without worrying that their partner will be alone. Plus, the more supported the mother feels, the more confident she'll be and the better she'll feel about her birth.
When it comes down to it, dads and doulas have the mother's best interests at heart and want to see her achieve the birth of her dreams.
If you're ready to help provide to support to families during birth, doula training is your first step! Contact the International Doula Institute today, and soon you'll be the one helping new mothers feel like warriors.