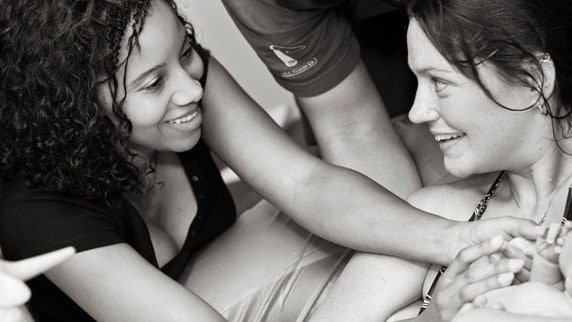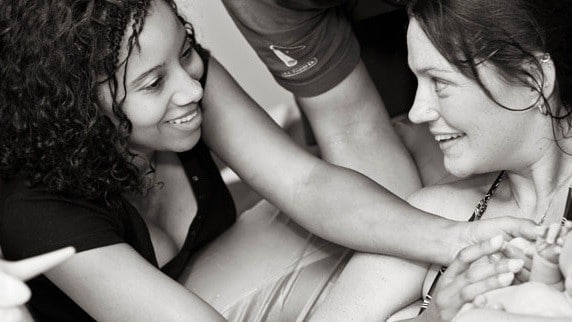 For most first-time moms, giving birth is an event that can seem scary yet very exciting. Even with a plethora of books out there to help prepare you for birth, you'll never be truly prepared. Giving birth as a first time mom is one of those things that you won't be able to fully prepare for because you've never done it before, not to mention there are so many variables that factor in that it's almost impossible to be completely prepared for anything and everything surrounding birth.
Most expectant moms ask friends, family, neighbors, or doctors questions that they might have surrounding what happens when giving birth. One thing that might be mentioned to a new expectant mother is to hire a birth doula. If you are like most other first time mom's you probably asked yourself "what is a doula?".
What is a Doula?
A birth doula is a trained labor coach who assist the mother during labor and delivery. Not to be confused with a medical professional, a doula provides emotional support as well as assistance with non-medical aspects of the mother's care during the birthing process. Many mothers prefer a birth doula over a family member due to the fact that many feel more relaxed and comfortable giving birth with assistance from a professional doula than a family member.
What are the advantages of having a birth doula?
A doula is a valuable resource for any expectant mother to have. A doula will help to prepare you for birth by answering any questions about what to expect during labor and delivery. Doulas are also trained to help ease fears concerning giving birth, help you develop a birth plan, and overall get you ready to give birth.
Labor and delivery is different for every mother and every child. Therefore, having a birth doula can again prove to be a valuable resource. Doula's can provide constant knowledgeable support throughout labor and delivery. Doula's might also make suggestions about positions to make you more comfortable, help with breathing during contractions, and provide massages. Your doula can also answer any questions that you or your partner might have during labor and delivery.
It is impossible to predict or control how birth will go. How busy will the hospital staff be with other expectant mothers? Will you feel comfortable around your nurse? Will she have time for you? How well do you handle pain? Will your labor be quick, or will it be a long-drawn out labor? How will your partner hold up under pressure? Will your partner be able to emotionally support you during labor, while reaming calm himself?
Because there is so much uncertainty surrounding labor and delivery, most women find comfort and reassurance in having a doula by their side. You and your doula will have formed a friendship before labor starts, so you can relax knowing that you are not going to be in this alone. Research has shown that mothers who have continuous one-on-one support during labor tend to have a more positive birthing experience. Most mothers who have that support during labor tend to use pain medication less often, have slightly shorter labors, and are less likely to have a C-section or a forceps or vacuum-assisted delivery. If you are considering trying to give birth without pain medication, a birth doula may be your best ally.
At International Doula Institute, our Doula training is in taking care of you—the mother. Making sure that your hopes and dreams about labor are understood and realized. Our doula training program teaches birth doulas the importance of taking care of mom during labor and deliver to ensure the best birth experience for both mom and dad.