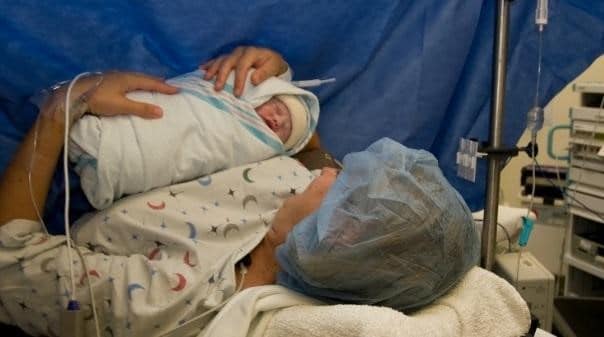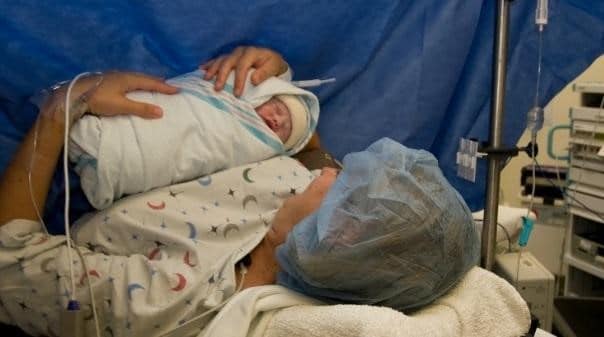 Childbirth is meant to be one of the most special times in a person's life. It not only signifies the birth of a child but the birth or growth of a family as well. There is now a darker truth coming to light and affecting more families than we may have realized. It doesn't even seem possible, but it's true – the United States was just put at the top of the list of the most dangerous places to give birth in the developed world according to a four-year investigation by USA Today. The CDC reports that an average of 700 women die each year in childbirth while another 50,000 women are severely injured. When we look further into the numbers, the statistics are staggering. As maternal mortality rates are declining in other countries, they are steadily rising in the United States.
Two of the top reasons noted in the investigation for maternal deaths include hemorrhage and severe hypertension. These issues require hospitals to keep a close eye on blood loss as well as blood pressure levels. There often isn't a specific protocol in place to accurately measure blood loss levels and determine when intervention is needed, but rather hospital staff makes an educated guess based on observation. California has implemented safety practices that have cut the death rate in half, however, these standards so far have not been adopted by hospitals in other parts of the country.
Let's talk about solutions. Can doulas help to ameliorate the situation and bring down these staggering statistics? Very possibly.  In fact, some want to become a doula for this reason. Knowledge is power. However, labor and delivery can be a hectic, complicated time. Doulas offer nonjudgemental, continuous support to the mother before, during and after labor and delivery. Having a doula present as a member of the birth team has statistically shown to reduce requests for an epidural, shorten the length of labor and can significantly reduce the need for a C-section. Beyond their ability to offer emotional support, coping techniques and comfort measures, doulas can also be a conduit between patient and doctor. While a patient is in the midst of the whirlwind of labor and delivery, the doula can convey information about the birth process as labor progresses and remind the patient to ask many of the hard questions they want to be answered, but may not be thinking about as they are busy bringing a child into the world. A research article in July 2017 entitled Continuous Support for Women During Childbirth looked at 26 studies that offered data from more than 15,000 women in 17 different countries from varying circumstances and settings. The review found that women who received continuous labor support, "may be less likely to use pain medications or to have a cesarean birth, and may be more likely to be satisfied and have shorter labors." (Bohren A, Hofmeyr GJ, Sakala C, Fukuzawa RK, Cuthbert A, Cochrane Database of Systematic Reviews 2017, Issue 7). It isn't fully clear what causes hemorrhage, hypertension or other complications of labor, but it begs the question of whether these positive statistics of having a doula could help lower the incidence of those negative effects of labor and delivery.
Finally, the USA Today created a guideline of questions that can be used when speaking with your doctor about labor, delivery, and recovery. Patients can talk to their doula about these guidelines and have the doula ready to advocate for them before, during and after their birth experience. Life should be beautiful. It's important to inform and empower ourselves in order to protect the people we hold dear. A doula could be an important asset to help new parents achieve that goal.