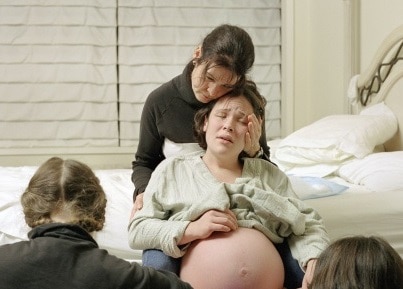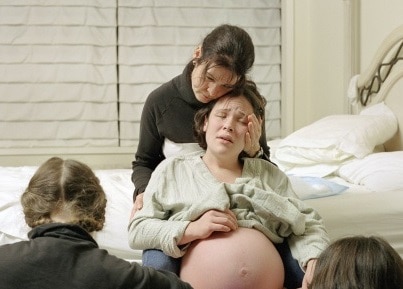 Many women elect to become a doula because they want to help other women during a vulnerable time in their lives. As part of an online doula training program, doulas in training will learn all about the birthing process, but they will also learn about the role of midwives and how they work together. It is critical for doulas to know and understand the role they play in birth, the role midwives play, and how they can work together to help both mom and baby have a safe experience.
Role of a Doula
Although doulas are trained and certified, it is not the same training and certification as a midwife. Doulas are not required to have a medical background. This is because the primary role of a doula during labor and delivery is to provide the mother with physical and emotional support. Prior to labor, a doula can help a woman develop a birth plan outlining her wishes for the birthing experience.
Throughout the childbirth process, doulas are trained to use techniques and tools to help mothers effectively manage stress and pain. These methods may include massages, deep breathing, and visualization. Doulas also know different birthing positions so they can make suggestions throughout labor to facilitate the birthing process. A doula's primary concern is to help both the mother and their partner remain calm and feel supported throughout labor.
Role of a Midwife
A midwife is a trained healthcare professional who provides medical care to the mother and baby from preconception through the postpartum phase. Midwives are able to run prenatal tests and perform gynecological exams. They can also prescribe medications and supplements before conception and during pregnancy. Another important part of a midwife's job is to educate patients by providing advice for staying healthy during pregnancy. They are responsible for monitoring both the mom and the baby throughout labor, along with assisting with the birth.
How They Work Together
The decision to have both a midwife and a doula can help make the birthing process easier for everyone involved. Although each play different roles, they are both incredibly important. Midwives are responsible for monitoring the health and safety of both mom and baby, and a doula is responsible for offering support throughout the process. The two work well together and complement each other.
Examples of how the two can work effectively together include when the midwife cannot provide attention to the emotional or physical comfort needs of the mom. This is generally because her attention is needed to be focused on the mother or baby's safety. During these times, the doula is able to continue focusing on the emotional and physical comfort needs of the mother. When a woman feels emotionally supported and knows how to deal with the pain, the birthing process goes smoother.
During some stages of labor, such as pushing, mothers can feel out of control. When possible, helping a woman feel relaxed and in control of her pain will result in more effective pushing and faster childbirth. Doulas are able to offer suggestions about different positions that can help facilitate birth, making the process go more smoothly.
When you have a midwife and a doula on your birthing team, the mother will feel safe and supported, making the birthing experience a positive one. International Doula Institute offers an online doula training program that can be completed from anywhere in the world. Start helping other women through their birthing experience by becoming a certified doula.