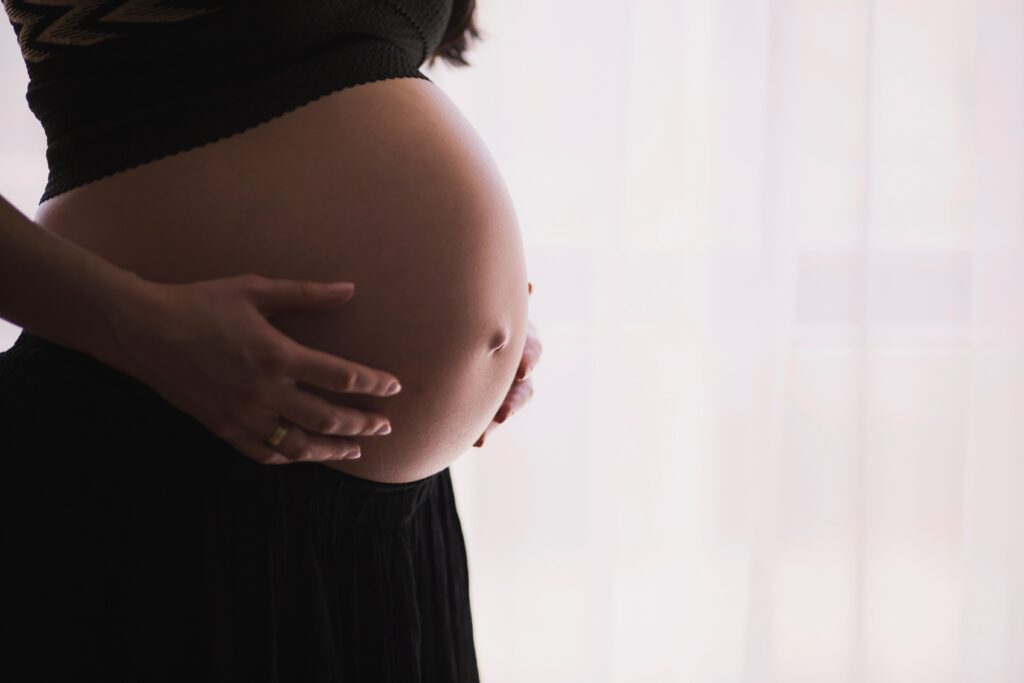 It seems obvious, but doulas need to be up to date with childbirth information, evidence, and current best practice information. At the International Doula Institute, our training and ongoing support ensures doulas stay up to date.
During our comprehensive doula trainings, you'll have extensive knowledge and understanding of normal physiological childbirth. With that understanding you'll be able to provide top level support to your doula clients.
Childbirth is a vital part of doula training as well as continuing education for doulas. If you're a parent to-be, understanding childbirth is an important part of prenatal education.
Here are the top things you need to know about childbirth:
#1: Childbirth Is A Normal Physiological Process
Childbirth is a normal bodily function. It's as natural and normal as so many functions such as breathing and even using the bathroom. While not identically comparable, these are things which happen with little thought, and they include some involuntary actions.
We don't sit and think about our food digestion. It simply digests. Then we go to the bathroom upon feeling cues.
As with any normal physiological process, occasionally we need some support, intervention or other things to make things go smoothly. However, this is typically the exception rather than the rule.
Learning about normal physiological childbirth helps doulas and parents understand informed decision making. No intervention is inherently good or bad, simply we need information to make the right decision for ourselves in each circumstance.
The more you understand about normal physiological birth, the easier it is to make informed decisions about childbirth.
For doulas, this knowledge helps you educate and support clients. For parents, this knowledge helps you make informed decisions. It also helps you be an active participant in your birth experience. Knowledge is truly power!
#2: Childbirth Isn't Always A One-Day Process
What we see in the media is often a huge gush of fluid from one's water breaking and a rush to the hospital to push just in time. With most births, labor gradually begins. Often it begins with slight cervical changes, hormonal fluctuations, then gentle and gradually increasing to intense contractions.
In fact, only 10% of births begin with the water breaking. As a doula, understanding the end of pregnancy and early labor is vital for supporting your clients. For parents, understanding the birth process helps you feel confident as your body prepares for labor.
A comprehensive childbirth class is excellent for parents. Working with a birth doula also provides that ongoing support when childbirth spans more than just a few hours.
Part of IDI's doula certification process is observing a childbirth education class. This is just one way we ensure our doulas have up-to-date understanding of childbirth.
As a seasoned doula, it can also be helpful to observe a class every couple years to keep up with trends in labor. While normal physiological labor doesn't really change, different policies, best practice and evidence does change over the years.
#3: Doulas And Childbirth – Making Informed Decisions
As a doula, you do not make decisions for your clients. However, when you have a solid understanding of childbirth, you can help your client's make informed decisions.
A helpful childbirth acronym for doulas and parents alike is:
Benefit – What's the benefit for me? What's the benefit for baby?
Risk – What's the risk for me? What's the risk for baby?
Alternatives – What alternatives exist?
Intuition – What is my gut feeling?
Nothing – What happens if we do nothing? For five minutes? A few hours? A few days?
The acronym is BRAIN. It's a helpful tool for doulas to teach their clients. It's a wonderful tool for parents to use to make informed decisions while opening the dialogue with their midwife or doctor.
BRAIN can be used to discuss induction, augmentation, prenatal testing and more. It's a great way to open dialogue. It's also something a doula and client can use to role play to build a client's confidence in discussing birth options with their providers.
#4: Doulas Support All Types Of Childbirth
Understanding normal physiological labor is an important part of doula training. It's also important so parents can make informed decisions.
However, as with all bodily processes, occasionally the need or desire for medical support arises. That is why doulas who train with the International Doula Institute learn about all types of births so they can support their clients regardless of how births unfold.
For clients, even if you need or desire a medical or surgical birth, doula care can be a vital part of making it a positive birthing experience. Whether an induction of labor, use of pain meds, or a c-section, doulas provide support for all types of birth.
Taking a comprehensive childbirth class and working with a doula is a great way to have a positive birth regardless of how things unfold.
#5: Childbirth Norms Vary In Different Cultures, Regions and More
While normal physiological birth is a bodily process, the approach can vary significantly in different places. It can even vary between different midwives, doctors, nurses and more.
As a doula, understanding common policies and approaches to childbirth in your area can be an important part of preparing to support your clients.
For parents, understanding, childbirth norms in your area can help you make an informed decision about your birthing facility, care provider and more. Working with a doula can help you navigate the different approaches to childbirth in your area. They can also help you work towards a birth you desire even if it deviates from norms in your area.
Understanding the birth culture in your region helps prepare parents and ensures a doula is equipped to support her clients. Throughout IDI's comprehensive training you'll learn about birth in different regions as well as learn how to navigate the norms in your region.
Childbirth And Doulas Simply Go Together
Doulas are a central part to the birth process. While not used by every birthing person, evidence shows doulas improve maternal outcomes.
Birth doulas are known to:
Increase the likelihood of reporting a positive birth experience
Reduce the likelihood of medicinal pain relief
Lower the chance of an unnecessary c-section (not to be confused with a medically necessary one)
Improve breastfeeding initiation and ongoing breastfeeding rates
Doulas who understand childbirth and stay up to date with evidenced based support can provide exceptional care to their community.
Whether you're a doula searching for a training program, or a parent wondering if you should hire a doula, it's clear doulas go with childbirth! Understanding childbirth is such an important part of the birth process, whether you're the birthing person or the doula.
You can trust the curriculum and published blogs from IDI will always be evidenced based. We value childbirth education and support to help improve birth outcomes, including reporting a positive birth experience.
Birth matters. Support matters. We're here for doula and for parents.
If you're interested in becoming a doula, you can register today to get started. Our comprehensive online training will ensure you have a full understanding of normal physiological childbirth as well as all types of birth. Turn your passion for childbirth into an opportunity to learn more and support families in your community.
To learn more, be sure to read about our Birth Doula Certification Program.