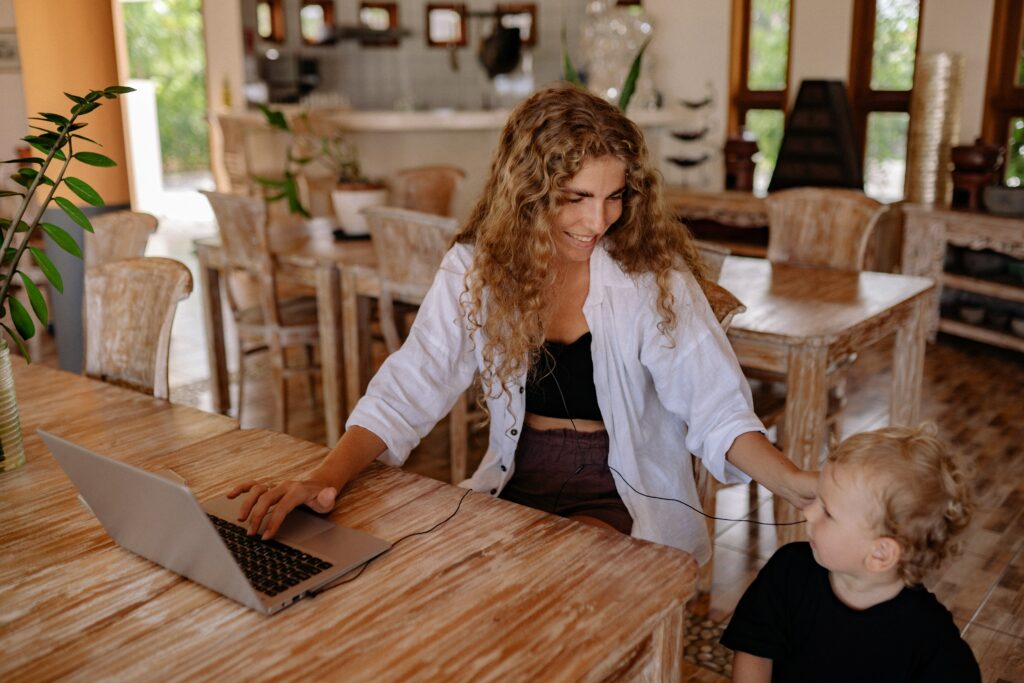 The first step in becoming a doula is choosing the right doula training for you. So, what is the International Doula Institute?
The International Doula Institute (IDI) is a comprehensive, international professional training organization. While IDI isn't the only online doula training, it offers a level of training up-to-date with modern technology and evidence.
Experienced professional doulas created IDI. As well as skilled maternity care professionals, such as physicians and nurses. If you're searching for information about IDI, we know you're looking to turn your passion into a career. We'd like to share with you what sets us apart.
What is the International Doula Institute?
A Training Founded By An Experienced Professional Doula
There's nothing more challenging than getting through a training that clearly wasn't designed by someone with hands on experience. The founder and director of IDI knows the importance of true doula experience.
Aliza Bancoff is the Founder and Director of International Doula Institute. She began developing this program after many years as the director of Main Line Doulas, a unique doula practice working with only the most elite doulas located just outside of Philadelphia, Pennsylvania.
Aliza wasn't a fan of the status quo and knew doula trainings could provide a more comprehensive, experiential, and flexible experience. This lead to the founding of IDI. A unique training program which prides itself in providing the most comprehensive doula trainings.
A Collaborative Curriculum Written By Doula, Medical, And Birth Professionals
Part of breaking the status quo in doula trainings is ensuring our curriculum is well developed. Aliza ensured this by creating a collaborative interprofessional curriculum.
Our curriculum contributors include but are not limited to:
Meghan Massaro, Registered Dietitian RD LDN
Glenn Kaplan, MD Chief of Neonatology at Main Line Health
Carly Goldberg, PhD Women's Wellness
Julie Cristol, Certified Nurse Midwife
Marsha Sims, Author and Professional Organizer
Kelly Gibson, Certified Postpartum Doula
Debbie Donohue, Registered Nurse and Certified Postpartum Doula
In addition to those above, we also use certified childbirth educators, professional birth writers, child/infant development professionals, Internationally Board Certified Lactation Consultants (IBCLCs), and more.
Collaborating with a variety of birth professionals equals a truly comprehensive training. Part of being a doula isn't simply understanding your own role but the role of everyone involved in the birth team. Understanding each role and every perspective, and process, of birth makes it possible for you to provide excellent support and education for your clients.
IDI's unique curriculum ensures you're ready to support clients as soon as you complete your training. It also equips you to work with birthing women in all types of births and facilities. From a homebirth or birth center birth without medication, to a schedule induction or c-section, you will have all the skills needed to support a birthing woman.
What Is The International Doula Institute? The Most Comprehensive And Flexible Online Doula Training
At IDI, the goal is to provide access to comprehensive doula training regardless of where you live and what your schedule is like. IDI is designed to work for you whether you're a new mother squeezing training in the evening, a student focusing hard to complete the training quickly, or a professional working on it when you find the time (or all three!) as you choose your own pace.
In the past, doula students would often have to travel to larger city or metro area in order to attend a doula training workshop. For people in rural communities, those with busy schedules, or people in an area where doula work isn't yet common, travel was often a barrier.
With IDI, regardless of your location, there's no travel expenses, hotels, meals, etc., required to complete this comprehensive doula training. You can complete your training at your own pace, in the comfort of your own home from a small midwestern town to the Australian outback.
You also have the ability to connect with doulas all over the world. You'll be able to learn about birth in a variety of countries and cultures.  Many connect with doulas local to them as well. The international Doula Institute is a doula training program that truly supports birth workers all over the world.
There are many doula trainings, but there's only one International Doula Institute providing comprehensive and flexible online training. Register now!