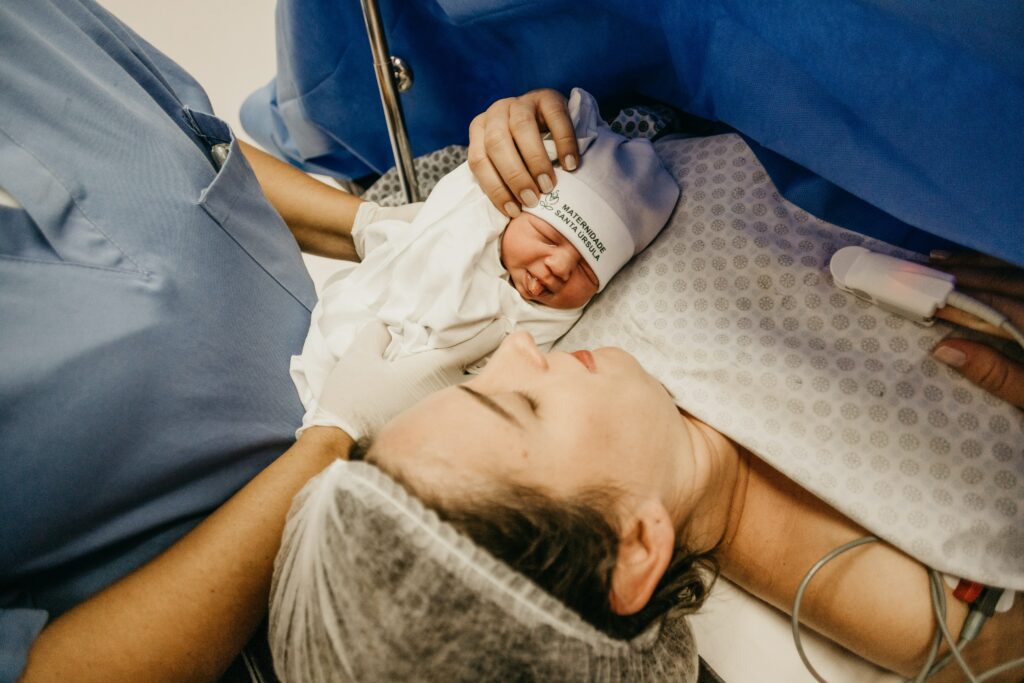 While doula is quickly becoming a household word, the exact role of a doula isn't always understood. Individual doulas and organizations have differing definitions for a doula. This can further confusion about a doula's scope of practice. Many wonder if birth doulas are advocates or activists.
One of the most common misconceptions about birth doulas is that they're equivalent to a midwife. Doulas are completely non-medical and do not offer clinical care, while midwives are clinical healthcare providers.
The other common misconception is related to a doula's role at a birth. Is a birth doula there to be an advocate for her client? Is she meant to be an activist as well?
At the International Doula Institute (IDI), we strive to provide a clear scope of practice for our doulas. We work to provide training in-line with the long history of birth doula care. Birth doula support, advocacy, and activism sometimes coexist but there are differences.
Here we explain each role and what it means as a birth doula:
Are Birth Doulas Advocates?
Many women seek a birth doula because they desire a certain type of birth experience. They hope to have an empowering and positive birth experience, whether it be unmedicated or medicated. Fear about c-section rates, episiotomy rates, and more, some seek to hire a doula to advocate on their behalf.
However, the role of a birth doula is not to advocate in place of a mother or her birth support person (significant other, friend, or relative). Instead, a birth doula's role is to equip and empower a client and her family to self-advocate.
The difference between a positive birth experience and a negative one often comes down to how a birthing mother was treated. Was she heard? Did everyone treat her with respect? Did she have an active role in decision making?
Birth doulas seek to provide prenatal education about birth options and patients' rights so clients are confident in advocating for themselves. A birth doula does not want to take power away from a client but help her use her own power. In the event the client is unable to advocate for herself, her birth partner is also equipped to advocate for her.
During the birth, a doula also reminds clients of their right to ask questions and make informed decisions. Rather than saying, "My client does not want an episiotomy," when the topic comes up, she might say, "Sarah, the doctor is discussing an episiotomy. You mentioned you did not want one, do you have any questions for your doctor?"
In the first example, the doula is speaking for the client. In the second she is reminding the client of her right to ask questions and to consent or deny a procedure. This gives the power back to the birthing woman.
Are Birth Doulas Activists?
In short, some are and some are not. The more nuanced answer is there is a time and place for activism and during a client's birth is not typically the place.
Many birth doulas take part in improving birth outcomes through social, NGO, and government based programs. Some birth doulas work on public education and awareness about maternal infant health and disparities or challenges their clients may face. There are also birth doulas who take part in lobbying at the local and even federal government levels.
A professional birth doula isn't going to push any activism during a client's birth as it would be distracting. However, if they noticed concerns about policies while attending birth, they might pursue community based action outside of a birth.
As a professional doula, you can decide how much or how little activism you participate in. It's rare for a birth doula to see disparities and not desire to be part of activism on some level. The most important thing to remember, however, is that you never do something during a birth which would take away from your role of birth support.
What Do Doulas Do When They See Something Negative During A Birth?
One of the hardest things about supporting births is knowing that not all births unfold perfectly. A doula may see her client being treated unfairly. Doulas also witness birth trauma.
It can be extremely difficult as secondary trauma is a real thing. Each birth doula handles these scenarios slightly differently and may do so based on any guidelines their certifying organization has in place.
In some cases, doulas will speak up. However, a doula should support and encourage a mother in an empowering way. Other doulas simply support their client through the challenge and help them debrief afterwards.
As a doula, if you witness a difficult birth or unfair circumstances, be sure you have a doula partner or mentor you can debrief with. If a mother feels her birth was okay, even if it seemed unpleasant to you, it's important you do not impact her view.
It can be extremely difficult but one saying some doulas use is, "Not my body, not my baby, not my birth," as a reminder to simply be present and supporting. Your biggest role will be prenatal education and support that encourages self-advocacy.
Use your time outside of birth to be an activist and community advocate to help improve overall birth outcomes.