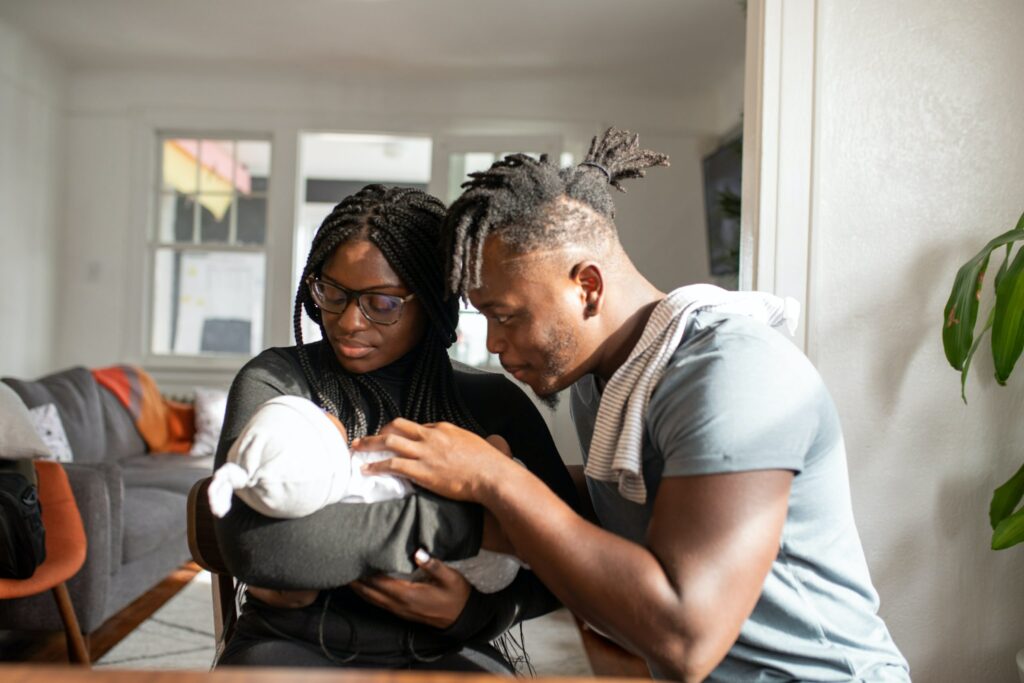 In the US and other developed nations, black women are four to five times more likely to die from pregnancy and childbirth related complications. This is true regardless of economics, education, profession, etc. While medical organizations, government task forces and other professional study and seek solutions; black doulas are continuing to fight against poor maternal health outcomes for black women.
The current maternal fetal outcomes in the US are poor across the board. However, black women face disproportionately higher rates of death, and black infants have a higher infant mortality rate.
These stats aren't something we like to be confronted with, but as birth workers, they are important to recognize. Why? Because we have a unique opportunity to be a small part of a big and necessary change in maternity care.
Why Are Birth Outcomes Worse For Black Women?
If I had the specific answer and solution, I would probably be head of the biggest healthcare task force around. Unfortunately, this is a multi-faceted issue we're just beginning to truly research and address.
The Center for Disease Control (CDC) tracks and provides these statistics. Black women are 3-4 times more likely to die compared to their white peers.  What hasn't been confirmed by the CDC is the exact cause or causes, and the best solution to this problem.
We see these rates even when we adjust for income, education, profession, etc. We know that it cannot be related to lifestyle or a lack of health-related education. For this reason, advocates believe systemic medical racism plays a role in these poor outcomes.
Surprisingly, one survey found 40% of first and second year medical students falsely believed black skin was thicker than white and impacted how pain is felt. This is completely untrue and not evidenced based. In the ER, non-white patients are 34% less likely to receive prescription level pain relief for acute pain compared to white patients.
These conscious and unconscious biases impact how black patients receive care. This unfortunately extends to black mothers who are pregnant, laboring, and postpartum.
Some researchers also believe chronic stress related to everyday racism, historical events, and common socioeconomic struggles could have physiological impact on pregnant black women.
According to the National Partnership For Women and Families Black Women:
Experience physical "weathering," meaning their bodies age faster than white women's due to exposure to chronic stress linked to socioeconomic disadvantage and discrimination over the life course, thus making pregnancy riskier at an earlier age.
Are more likely to experience preventable maternal death compared with white women.
Black women's heightened risk of pregnancy-related death spans income and education levels.
These are just a few points from their information on black maternal health outcomes.
What Are Doulas Doing About Poor Maternal Health Outcomes?
Doulas, especially black doulas, are a vital part of improving black maternal infant health outcomes. Doulas provide non-clinical continuous labor support. Evidence shows improved outcomes from continuous support.
According to ACOG:
"A Cochrane meta-analysis of 12 trials and more than 15,000 women demonstrated that the presence of continuous one-on-one support during labor and delivery was associated with improved patient satisfaction and a statistically significant reduction in the rate of cesarean delivery. Given that there are no associated measurable harms, this resource is probably underutilized."
For black doulas, providing ongoing labor support for their black peers can be an opportunity to protect someone's life by improving birth outcomes. No doula should carry the responsibility or assumption they can or will save lives, they're non-medical. Unfortunately, in a time where black women face disproportionate outcomes, in theory, doulas have the potential to be protective.
A doula's role includes:
Providing prenatal education, including common ailments women should immediately contact their doctor for (severe headache, preterm labor signs, vision changes, etc.)
Sharing evidenced-based birth information to help their clients make informed decisions so they can be their own advocates
Offering continuous labor support to reduce the risk of needing medical interventions including a c-section which increases the risk of complications
Help a client to feel confident in speaking up for themselves, or helping their support person to do so on their behalf
Educating clients about what to expect at the end of pregnancy, during labor, and in the immediate postpartum period so they recognize if something doesn't seem right and can seek interventive care
Assist clients in making informed decisions about birth location, choosing a medical care provider, and picking a supportive birth team
Provide a professional who clients can relate to and feel comfortable with due to representative care
What Is The International Doula Institute Doing To Help Improve Maternal Health Outcomes?
At IDI, we pride ourselves in providing evidenced-based, up-to-date birth work curriculums and trainings. Our comprehensive doula courses provide all the skills and knowledge doulas need to provide prenatal education, continuous labor support, and postpartum care.
As an organization, we provide trainings in all 50 states, all over the world, and in many different communities. Our trainings require doulas to understand birth in their own community.  They also need to understand birth in other communities and cultures. This ensures they can best support any client they take on.
We know the value of doulas and their role in improving maternal health outcomes across the board, and among black Americans. For this reason we designed our programs to be flexible for busy schedules, affordable via payment plans, and provide support so doulas from all countries and communities can access quality training to be a part of the change.
In 2020, IDI partnered with local Philadelphia organizations to offer scholarships. This is in addition to the occasional promotional giveaways we've always offered. Why? Because at IDI we know that doulas play a major role in healthy maternity care.
Through our comprehensive doula trainings, you'll learn more about maternal health outcomes in the US, including disparities, as well as how to help improve outcomes in your community. One family at a time, doulas are making a difference in maternity care outcomes.