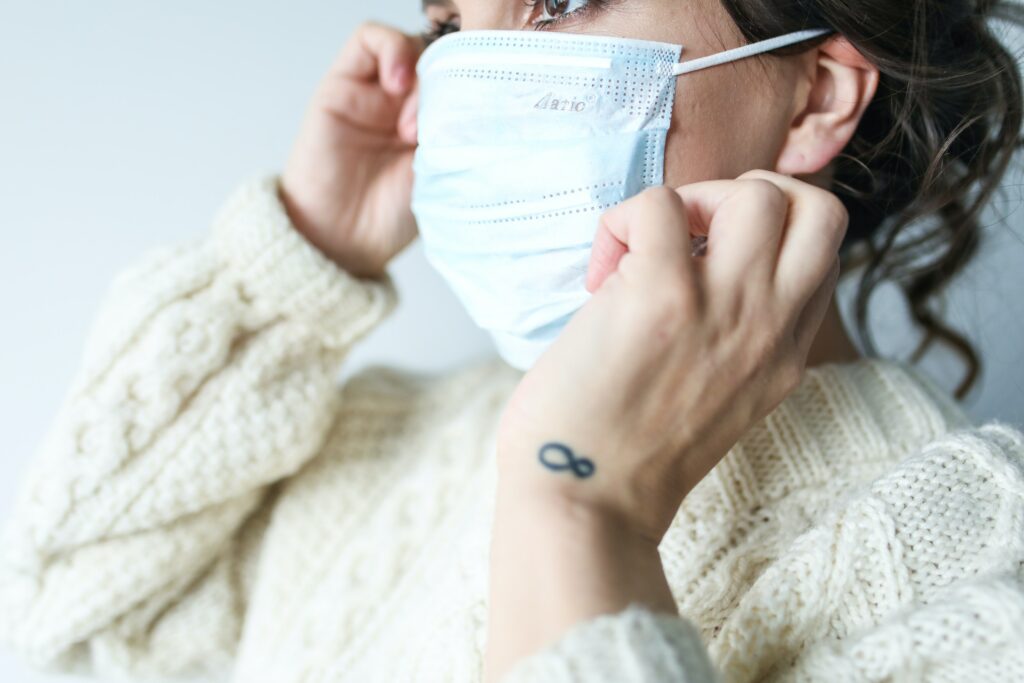 Even in the most perfect circumstances, welcoming a new baby is intense. For parents welcoming a new child in 2020, the intensity is unlike anything we've seen before. Many doulas have become a lifeline during covid-19 as parents face unusual circumstances.
New parents can't change the local safety restrictions. They can't change hospital policies put in place to hopefully curb potential spread in labor and delivery units. However, parents can work with a doula to be fully supported throughout the pregnancy, birth and postpartum period.
In many areas, especially the hardest hit ones, doulas have become a lifeline during Covid-19.
How Have Doulas Become A Lifeline During Covid-19
Many women are facing prenatal appointments and even important scans all alone. Due to safety restrictions, partners are rarely allowed to attend. With both mothers and healthcare providers masked and often distancing, the prenatal experience has become less personable.
Even during typical appointments, it's hard to remember to ask questions. During these less personal experiences, it's even harder to remember. Appointments may also be rushed through to reduce the amount of time each person spends in an office.
Working with a doula allows new parents personalized care and support during this time. From common questions to fears and concerns, doulas have become a lifeline during Covid-19.
Doulas often provide comprehensive prenatal education and support. While this is always something they offer, it means even more during a time OB providers have less availability. Doulas are able to help build one's confidence in their pregnancy, birth, and early parenting despite these unusual times.
Even in situations where it isn't safe for doulas and clients to meet in-person, video meetings provide connections. Doulas can offer the same personalized prenatal information and birth prep via a video call.
How Can A Doula Provide Virtual Support?
Ideally, all women would have access to safe, in-person doula care. Unfortunately, that isn't always the case as we continue to navigate this pandemic. When safe, many doulas are able to continue meeting with and supporting their clients in-person.
For those who cannot, video support is an excellent way to receive doula care. Prenatal education, learning about birth options, and creating a postpartum plan can all easily be done virtually.
In some situations, doulas are able to safely attend a birth in the hospital. In other situations, doulas are not permitted in the hospital. When the latter is the case, many clients opt for video, phone, and text support throughout the labor. A doula can guide the birth partner through position support, comfort measures, and encouraging words to help the birthing woman feel truly supported.
While it may feel unusual to provide such intimate support with technology, it is still extremely beneficial.
Be sure to read Providing Virtual Doula Support to learn more about offering virtual doula support.
Do Birthing Families Have Unique Needs During Covid-19 Restrictions?
Welcoming a baby is a vulnerable time. Parents should always have access to support during this time of transition. During a global pandemic, parents definitely need support.
While the pandemic itself reduces support options, doulas can offer significant support to new parents. In addition to educating parents about typical pregnancy, birth and parents, doulas are also providing extra reassurance during unprecedented times.
What each family needs remains unique, just like every passed client. However, checking in with clients more frequently and providing mental health resources may be more even more important now. Being a caring ear as they process and grieve the pregnancy and birth they expected can also be helpful.
As a doula, you can also support them in birth planning. Encouraging clients to ask questions and find out about hospital policies before they go into labor can help them be more prepared. Also, when a client knows which restrictions are in place, you can help them problem solve navigating each restriction.
It is absolutely an unusual time to be welcoming a new baby. However, it does not need to be a time with inadequate support. Doulas can be a true lifeline during covid-19, just as they are during typical times.
As doulas, we continue to provide non-medical support in all scenarios, including global pandemics. Our support is always valuable and vital, but perhaps even more so under the unpredictable times.