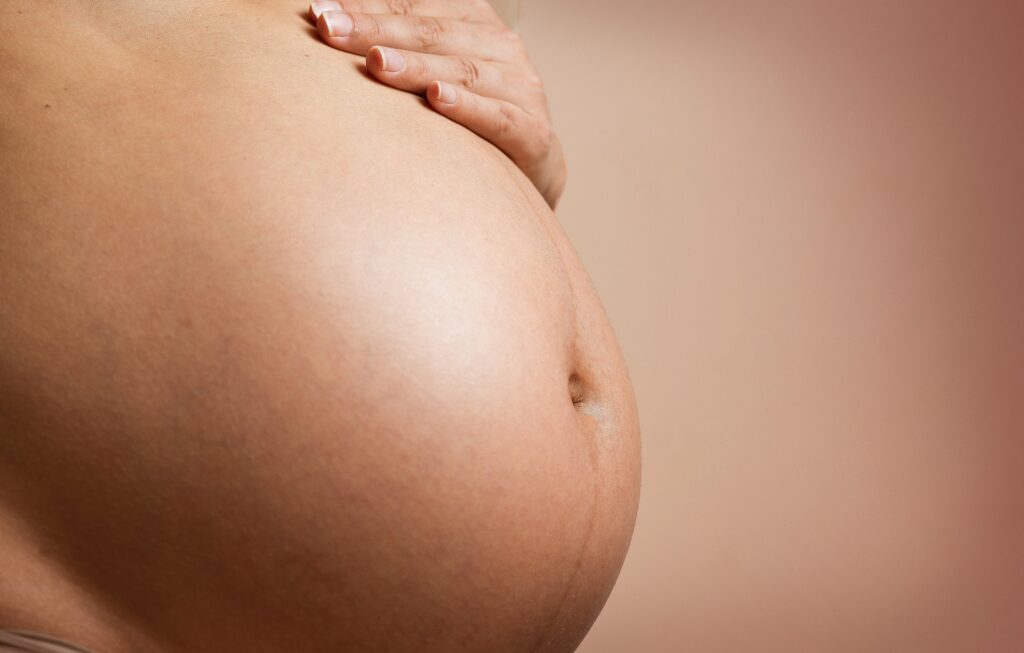 Whether you're a prospective student or parent to be, you may be wondering what exactly a doula is. While the name is quickly becoming a household term, the definition and role of a doula isn't always known. There are many frequently asked questions about doula care. We want to share the most common FAQs and answers with you.
Often, doulas are confused as being the same as midwives. Occasionally, people think doulas are only associated with water births, out-of-hospital births, or even unassisted birth. While some doulas work in those scenarios, the average doula does far more.
Here are 6 FAQs about doula care:
Is A Doula The Same As A Midwife?
The short answer, no, a doula is not the same as a midwife. A midwife is a healthcare provider you choose instead of or in addition to an OB physician.
Midwives are trained clinical providers. They provide medical care before, during and after pregnancy. Midwives are qualified to do everything an OB physician does during birth with the exception of performing a c-section.
A doula is a non-medical provider. Doulas offer physical and emotional support before, during and after birth. A doula is qualified to:
Provide evidenced-based prenatal education (excluding medical advice)
Give resources on nutrition and lifestyle
Share information about exercise during pregnancy
Help families understand their birthing options
Provide physical and emotional support during labor
Help with comfort techniques during labor
Coach and support the birth partner/significant other in supporting the birthing person
Help a birthing person find a comfortable position
Provide continuous labor support
Help with breastfeeding initiation
Provide in-home postpartum recovery and infant care support
Doulas play a vital, but non-clinical role, in care for pregnant, laboring, and postpartum women.
Why Do Doula Attended Births Have Better Outcomes?
Research shows that when there is continuous labor support, birth outcomes are improved. Multiple randomized and control studies have found the presence of a trained birth doula improves birth outcomes.
Doula care can mean:
Shorter labors
Reduced likelihood of using an epidural and other pains meds
Lower episiotomy rates
A reduction in c-section rates, possibly up to a 50% reduced risk
Women who give birth with a doula attending also often report higher satisfaction in their birth experience. Research has also found there are less NICU admissions, improved breastfeeding rates, and even improved family bonding.
Both mothers and their partners are more likely to have a positive birth experience with a doula present. Doulas actually decrease the hospital's cost of supporting a birthing woman while also increasing patient satisfaction. Doulas improve birth for parents and professionals alike.
Can A Doula Help With Epidural Births?
Absolutely! In fact, there are no births that contradict the use of a doula. During an epidural birth, doulas still provide physical and emotional support. Having an epidural doesn't mean labor is uneventful nor does it mean less support is needed.
A doula can assist with position changes, guided relaxation, coach partner in gentle massage, run practical errands (such as grabbing you a drink), and assist after baby is born with breastfeeding initiation.
Regardless of how one plans to or ends up giving birth, a doula is a wonderful support.
Do Doulas Support C-Section Births?
This is one of the most frequently asked questions about doula care. Just like an epidural birth, doulas can support parents during a c-section. The nature of the c-section, the hospital policies and how everything unfolds may impact the doulas role. However, they still offer significant support.
Prior to a c-section they can help you make informed decisions about your care. They can assist with emotional and physical support should a partner need to go with baby. They assist with breastfeeding initiation and postpartum support as you recovery from major surgery.
Does A Doula Replace The Father or Partner?
Absolutely not. A doula provides support for the entire family unit. However, should a birthing woman be alone during birth, for any reason, a doula can provide excellent support.
In most cases, women have a partner, relative, or friend acting as their primary support. The doula is there to support that unit alongside supporting the mother. Doulas facilitate healthy couple and family bonds, they do not interfere with them.
How Do I Become A Doula?
Now that you've read through our frequently asked questions about doula care, you might be ready to jump into your new career! Becoming a doula allows you to take your passion for birth and turn it into a meaningful career. Many doulas choose this career because they understand the importance of supporting parents.
To become a doula, one must take a training and, in most cases, become certified through a recognized organization. At the International Doula Institute, we provide a comprehensive, fully online doula training and certification program.
With IDI, you can work at your own pace while developing all the knowledge and skills necessary to become a certified doula.
You can click here to register today.