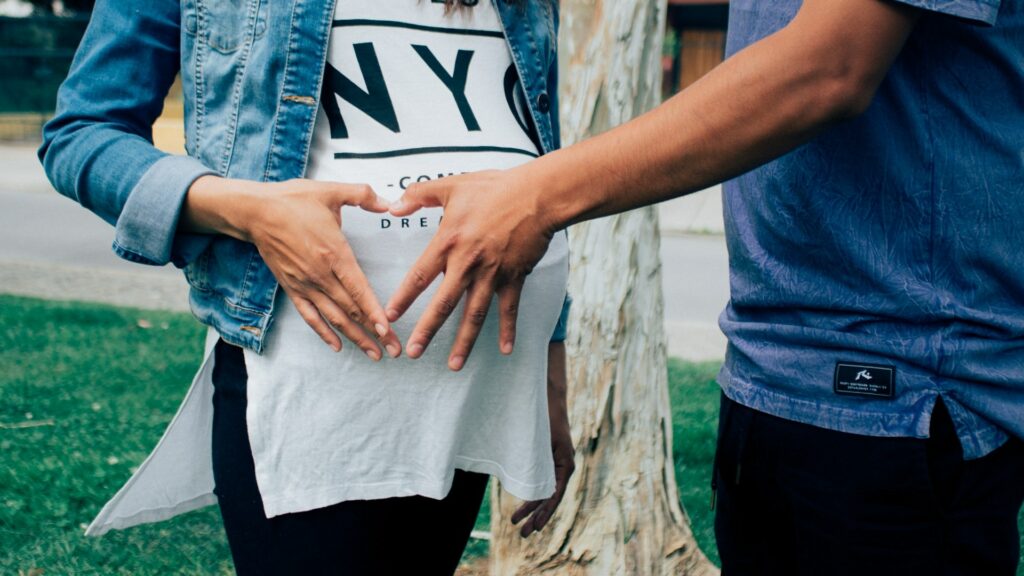 Whether you're a new doula or a parent, you might be wondering how one pays for a doula. After all, doulas typically cost a few hundred to a thousand dollars, or more. This can sound like a lot of money. However, when we understand the value of doula support we know it's worth it!
Despite knowing the worth of a doula, it can seem overwhelming to come up with the cost of doula support. How do parents afford a doula? What can doulas do to help parents access valuable support?
Many families get creative in finding ways to pay for a doula. Here are 5 ways to afford doula care when it seems out of reach:
#1: Pay For A Doula With Your Registry
With a variety of online registry options, many parents have started requesting non-traditional baby gifts. Sure, we need some baby clothes, a safe spot for baby to sleep, and obviously a car seat. However, many parents are realizing they don't need every designer item to hit the baby mark as much as they can benefit from doula care.
As a doula, you can help guide parents in creating a registry with must have baby items. You can also help them avoid some common well marketed but not necessary items. This will leave plenty of room for adding doula support to their baby registry.
If you're a parent, take advantage of the unique registry websites and personalized shower invitations to request doula support. Whether you're looking for birth doula care or postpartum support, your friends and family can help.
#2: Begin Setting Aside A Bit of Money Each Week
Go back to the basics of big purchase preparation and simply save a bit each week. Take time to look at your budget and see if there's an area you can adjust a bit. Maybe that looks like cutting one meal out a week. Perhaps it's a short-term adjustment to your typical savings.
There's a lot to save for when welcoming a new little one. However, if you're able to, saving for a doula is an excellent investment in a healthy birth.
#3: Use Marketplace, eBay, or a Yard Sale to Pay For a Doula
Perhaps you have some designer clothes that are not pregnancy or breastfeeding friendly. Maybe you have guest room furniture you need to part with to make room in your new nursery. Whatever extra items you have, it's possible selling a few things could help with paying for doula care.
If you're crafty, you could even create items to sell. Many people enjoy artwork, jewelry, woodwork, knit items, and more. You may even get more sales sharing about why you are working towards saving extra money.
Get creative and check around your home. You may very well have the means for a doula already!
#4: Consider Crowdfunding
In some cases, families use crowdfunding to afford the birth support they're looking for. While this option isn't something everyone chooses, it can be great if your family is far, you are not having a baby shower, or you have other extenuating circumstances.
When you share your story, you may be surprised how many are interested in helping. Birth can be profoundly life changing. Many families remember their birth experiences in detail decades later. Knowing how important birth is, you may find many willing to help support you in having a doula.
#5: Look For Community Doula Programs
In some cases, affording a doula is simply out of reach. If that's the case for you or a prospective client, look into community doula programs in your area. While you may not have the same personalized doula care, we know that continuous labor support matters.
In the greater Philadelphia area, there's a program known as PALS. Philadelphia Alliance for Labor Support makes doula care accessible for many families.
"Philadelphia Alliance for Labor Support (PALS) is a group of labor and delivery doulas committed to improving birth experiences and outcomes in the Philadelphia area, as well as promoting the development of new and experienced doulas.
"We provide trained labor and birth support people (doulas), free of charge, to people who would otherwise be unable to access doula care."
Why Save For A Doula?
You may be wondering why doulas charge what they do. There are many reasons, including but not limited to:
Doulas are professionals who have invested their time and finances into proper training
Providing doula care means being on-call 24/7 for up to five weeks for each client
Evidence shows doula care can reduce unnecessary c-sections, amount of pain medication, dissatisfaction with birth, and more
Breastfeeding rates and duration are improved with doula support
Doulas provide prenatal education and support, continuous labor support, and postpartum care
Doulas are an extremely valuable part of a birth team. While doulas would love to support every family regardless of ability to pay, doulas must also provide for themselves and their family.