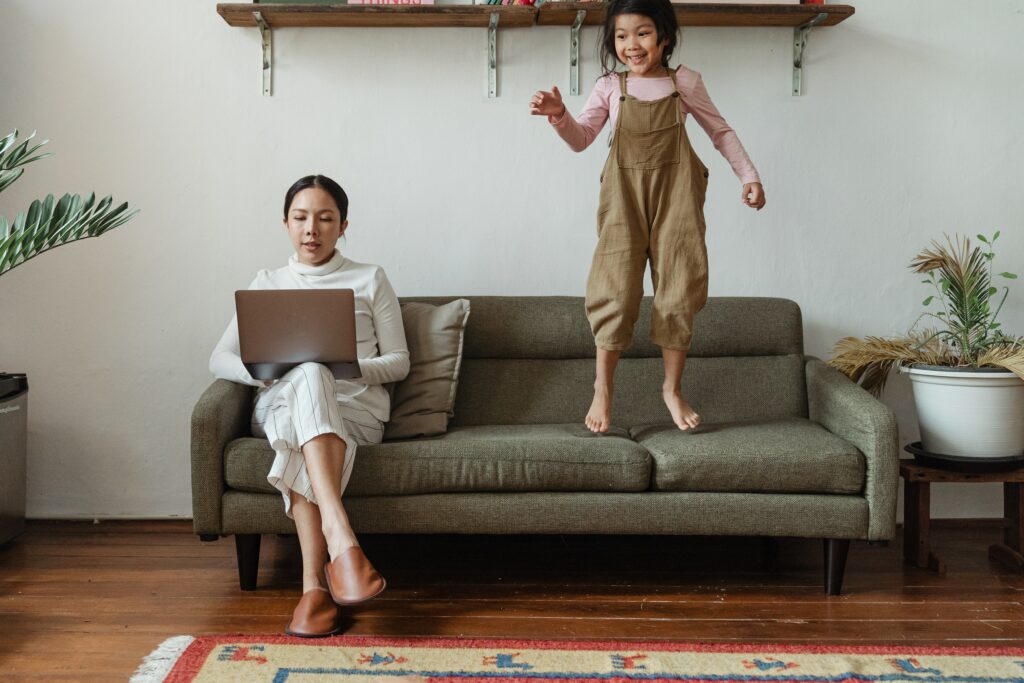 Many families choose to have a stay-at-home parent, often a stay-at-home mother, while there are young children in the home.
For those who have chosen to stay at home for several years, the transition from stay-at-home parent to professional might seem a bit daunting.
Being a stay-at-home parent is an opportunity to build incredibly valuable skills, such as multitasking, general management, and conflict resolution. Unfortunately, the professional world has yet to acknowledge the skills acquired during parenthood.
The good news? Many in the birth work field transitioned from stay-at-home parent to professional. Birth and postpartum doulas, childbirth educators, certified breastfeeding counselors, and more often acquire pre-training skills just from their personal parenting experiences.
5 Things to do to Transition From Stay-At-Home Parent to Birth Professional
If you're currently a stay-at-home parent, or considering it, and you are planning to rejoin or join the birth work field, here are 5 things you need to do:
#1: Volunteer In Your Desired Field
As if there isn't enough on your plate already, now you have to consider volunteering! This might sound intimidating but, in fact, volunteering might not be as demanding as you think. And the investment you make will be invaluable.
Volunteering while you're a stay-at-home parent offers many benefits. It adds to your resumé, shows character, provides an opportunity for networking, and builds your skills.
If you can find a volunteer position within your field, it will count as relevant experience on your resumé. It can also offer networking opportunities, so when you're ready to go back to work, you'll have contacts in place.
Just a few hours a month of outside work, or supporting an organization from home, by helping with phone calls, emails, grant writing, and so on, can be career changing.
I stayed home for three years before I transitioned from stay-at-home parent to birth professional. While home, I began volunteering at a pregnancy center when my son was 10 weeks old, for just a couple of hours each week. I can trace at least four paid positions back to the experience I gained at this center.
Considering becoming a Certified Breastfeeding Counselor (CBC)? Look into local nursing mothers' organizations and groups. Many rely on volunteers for phone support, marketing, etc. If you are considering becoming a doula, any volunteering related to pregnancy and parenthood can be excellent.
#2: Network And Stay In Contact
Networking is always important, especially if you plan to be an independent birth worker. Create a LinkedIn profile, to stay in touch with previous and new contacts, and include an up-to-date resumé.
Engage and interact in a professional manner on social media, if that is something you use. Build connections who begin to see you as a growing expert in your field.
In many fields, knowing someone is often useful. Word of mouth recommendations go quite far. A letter of reference goes even further when the person reading it personally knows the author.
#3: Be Flexible And Patient
It can be incredibly frustrating to feel like you're starting over but remember that you're not actually starting from scratch. You've developed many skills while being home.
Starting a new training, creating a new network, and especially jumping into an independent field can be intimidating. However, there are many opportunities for support and guidance when you train with the International Doula Institute.
When you combine your previous education and experience, new skills from being a stay-at-home parent, and your birth work training, you will be more equipped than you realize. However, it will take time to establish yourself in your new field.
#4: Think Outside The Box
You might want to enter the professional birth world but you see obstacles. The question of childcare, your spouse's schedule, and your desire to spend more time at home might make it impossible for you to dive right in.
There are alternatives to diving right in. You can make a slower return to the professional world by taking your time to complete your training. Try a short-term internship or shadowing opportunity. Reach out to birth professionals who might need an assistant for a class, a workshop, etc.
It doesn't always have to be an 'all or nothing' plunge into the birth world. Any small step will make it much easier if, or when, you decide to jump back in full force.
#5: Discuss, Plan, And Set Your Goals
The steps you take to enter or re-enter the birth world will largely depend on your reasons for working outside the home, and the goals you set.
If you are returning to work because you need to make ends meet, you're likely to have less flexibility about when and how you re-enter. If your goal is to advance your professional career, or you aim to turn a passion into a career, then the steps you take will vary.
Spend time discussing with your spouse or partner (if relevant) your desire, or need, to return to work. Consider the need for childcare, and how to coordinate your schedules. It's important to create a situation that meets the needs of everyone in your family.
The decision to return to work outside the home can be hard for some parents, and easy for others. Taking time to plan for that return can make the transition a bit easier.
Whether you've been a stay-at-home parent for a couple months or several years, you can transition back to work by training to become a birth worker. The International Doula Institute is designed to be completed at your own pace. Ready to get started? Register today!