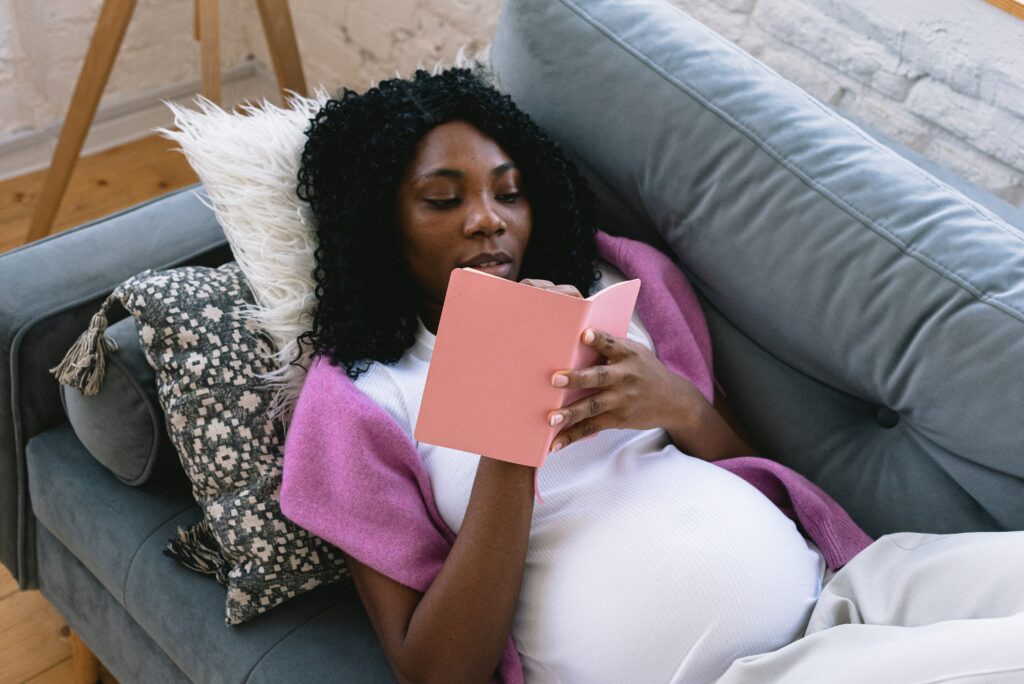 As a doula, you are not only passionate about birth, but you also run a business. Part of being a doula is helping clients understand the benefit of working with you. Potential doula clients should know the evidence behind hiring a doula and working with you specifically.
Helping clients understand the profound impact you can have on their birth experience is important. Your passion for birth support will shine through, but it is also important to share facts.
Here is what your potential doula clients should know:
Doulas Are Professional Labor Support Experts
Clients have access to nurses, midwives, and obstetricians for care during labor and birth. However, those professionals are there to provide medical care and safety. At some births, they can provide intermittent non-medical support.
What many birthing families do not realize is just how much time clinical tasks and responsibility take. Even the best midwife or nurse will spend time monitoring vital signs, charting, and keeping an eye on important tasks. This means labor support is intermittent.
As a doula, you offer continuous labor support. You are more than a hand to hold, you are an expert. You have training, knowledge, and vital skills to be a professional labor support. Birth is not new to you. Support is continuous as you have no responsibilities other than supporting clients.
You are like a one-on-one professional guide to labor, birth, and the immediate postpartum period.
Doula Clients Should Know Continuous Support Has Significant Benefits
Hearing you will have continuous labor support sounds nice. After all, most enjoy extra help and support. However, beyond simply feeling supported, evidence shows continuous labor support improves birth outcomes.
"If a doula were a drug, it would be unethical not to use it." – John H. Kennell
While every birth is unique, on a population level we see improved outcomes when birthers have access to continuous labor support.
ACOG's publication designed to reduce the primary c-section rates includes information about continuous labor support like that of a doula. It shows support reduces c-section rates, have less pharmaceutical pain medication used, and reduced risk of the cascade of interventions.
Regardless of birth plans, or medical necessities (e.g. unmedicated, pain medication, c-section, etc.), a doula can improve feelings about the birth. Having continuous labor support can aide in reporting a positive and empower experience regardless of how labor unfolds.
Doulas Reduce The Fear of "What Ifs?"
Even the best planned birth can unfold in ways no one expects. The fear of the unknown, the fear of the unexpected, and the fear of "what ifs" can be overwhelming for new parents.
Potential doula clients should know that your knowledge and experience can reduce fear. You are there to help navigate the unexpected. Your experience, skills and knowledge can help them prepare as well as understand all the what ifs.
Your continuous labor support provides a safety net of being prepared for whatever unfolds during birth. You have the knowledge to help explain and help clients understand what is happening when things do not go as planned.
Your professional emotional support is also invaluable during scary moments.
Your Support Is Non-Judgmental
There is something about being pregnant which is an open invitation for stories, advice, and even judgement. People often ask pregnant people if they are planning a medicated or unmedicated birth, where they plan to give birth, how they plan to give birth, and every and any possible intimate question.
As a professional doula, you offer support without judgement. You share information about birth options, you can share anecdotal experience, but you do not judge clients for their decisions.
Having someone who provides continuous support without judgement takes significant pressure off parents. Not only are new parents navigating birth and early parenthood, but they are also having to do so while hearing everyone else's opinions.
Having support with zero judgement can help new parents build confidence in their decisions. It can improve their overall experience. Your lack of judgement can help them create healthy boundaries as they realize their decisions should be respected.
Helping potential doula clients understand the importance of continuous support is an important part of booking clients. Your passion for birth will no doubt stand out. However, helping them understand the known benefits of doula support is important.