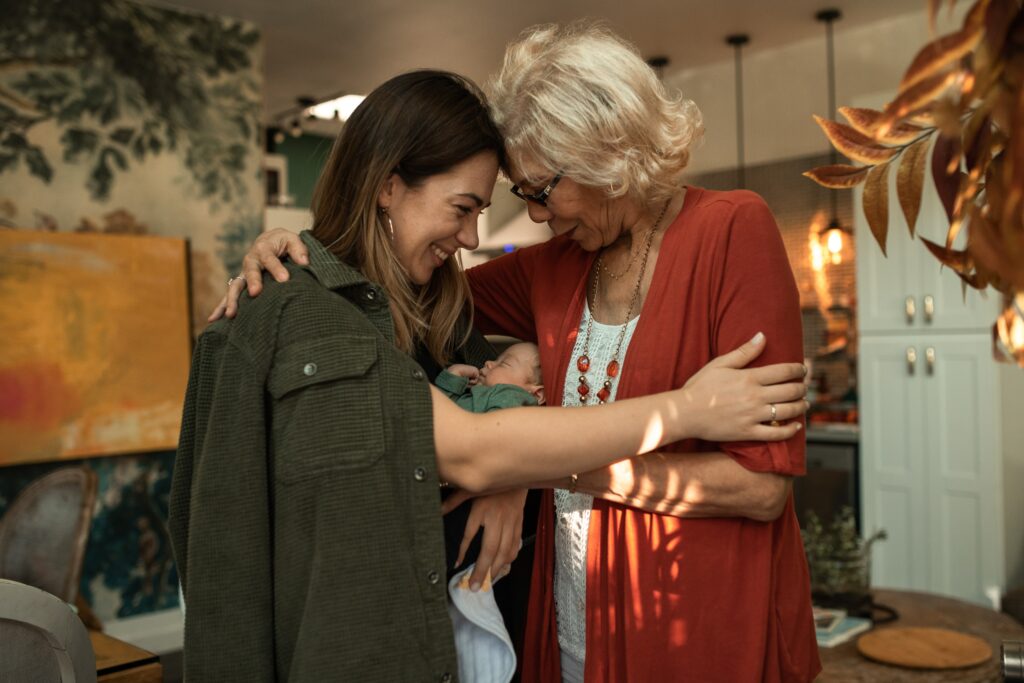 As a doula, you may have heard the saying, "work yourself out of a job," in terms of how to truly help parents. The underlying goal of doula support is to educate, support, and empower families. Helping families find their "village" is an important part of helping your clients navigate parenthood. Parent support is vital.
Being aware of local support, resources, and social opportunities for new parents is an important part of your job. Doulas have the unique opportunity to support parents during a time of drastic change. While our role is to provide immense support, we are unable to provide all the support a family needs.
Here are ways to help support clients in finding parent support:
Educate Clients About The Importance of Healthcare Provider Choice
While their midwife or obstetrician, and their child's pediatrician or family physician will only have a certain role in their life, it is the first step in creating a supportive village. The decisions clients make about healthcare providers can impact the level of support they have during these transitions.
Does their prenatal care include plenty of time to ask questions? Do they feel respected and cared about? Will their pediatrician provide evidenced based support along with empathetic care?
As a doula, you have the unique opportunity to help families understand the important role of their providers.
When parents feel supported during pregnancy, the transition to parenthood is smoother. Compassionate, evidenced based, and empowering support during birth can impact the transition both short and long term. After birth, support is a vital part of building confidence as a new parent.
Childbirth And Parenthood Preparation For Parent Support
As a doula, you might also provide childbirth classes. Group childbirth and parenting classes are excellent for finding parent support. Parents have the unique opportunity to connect with others in the same season of life.
If you do not provide childbirth classes, you might consider offering birth preparation support groups. Otherwise, you can connect with other birth workers in the area who provide those services. When new parents can connect with others navigating the third trimester, birth, and early parenthood it normalizes the challenges while providing support.
New Parent And Feeding Support Groups
In addition to connecting with parents through prenatal classes, new parent support groups are a wonderful place to build a village. Many people notice a shift in their friendships and relationships when they become parents.
If your typical social circles enjoy going out often, you may feel isolated in the early weeks and months when you cannot get out. Connecting with other new parents to meet for coffee, at a playground, or to hang out at home can be a wonderful way to still socialize
For parents choosing to breastfeed, breastfeeding support groups can be a wonderful way to meet other parents. There are also baby playgroups, music classes, and more.
As a doula, learning about the different parent groups available in your area is a great way to support your clients. By connecting your clients with other support, you're providing continuing parent support long after they're your clients.
Providing ongoing support by helping parents is an important part of your role. Take time to learn about providers in your area, ongoing support, and more.