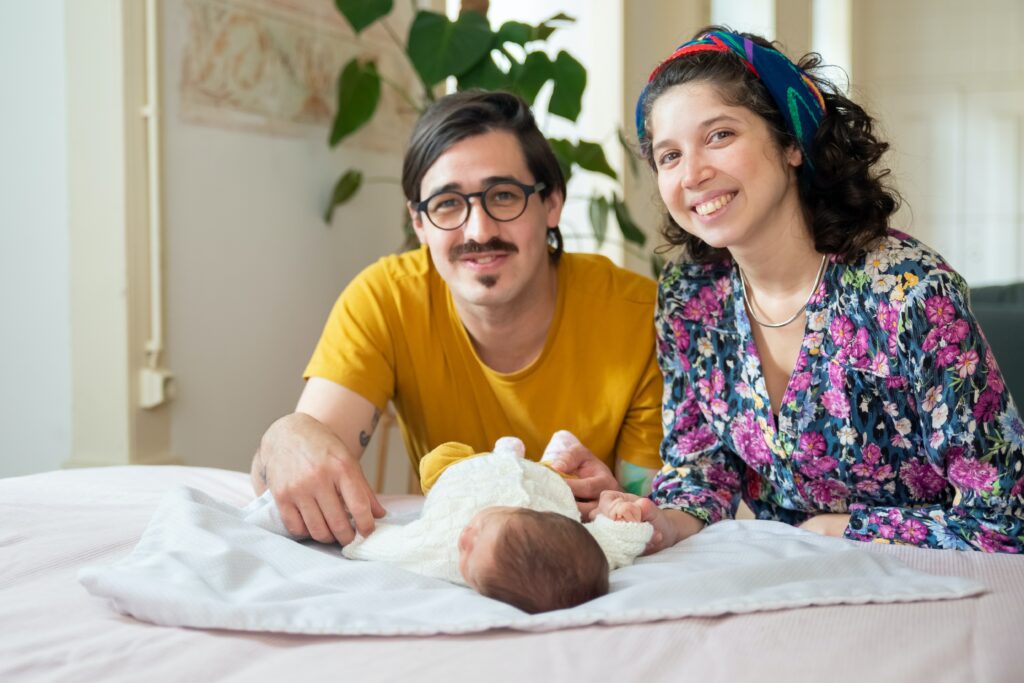 As doulas, we often help our clients prepare and plan for their birth experience. New parents spend time taking birth classes, researching birth positioning, and even write up birth plans. Logically, parents know there will be an adjustment, but they may not take the time to write a postpartum plan.
As a doula, helping clients create a postpartum plan is an important part of providing professional support. A postpartum plan can aid in having a more positive and empowering start to parenthood.
Here are 5 ways to help clients prepare for the early days:
#1: Plan Ahead – What Does Your Postpartum Plan Look Like?
Take time to help your clients think about their postpartum options. What types of parent leave do they have? Do they have paid or unpaid maternity leave? Paternity leave?
Will one parent transition to being a stay-at-home parent? When does one or both return to work? How early must they plan for that transition?
Do you provide postpartum doula services? Will they be in need of or desiring professional postpartum support or do they have other support lined up?
Help them consider how much sleep they typically need per night to function. Then, help them figure out how they can get that much sleep but over twenty-four hours as they aren't likely to sleep straight through for a while.
What is their plan for meals? Getting to doctor appointments? Are they comfortable with the basics of newborn care or would a class help?
There are many things to plan for in the postpartum period. While becoming a parent is a natural experience, and many of us wing it, a bit of planning can make the transition a bit smoother. As a professional doula, you have the knowledge to aid in creating realistic expectations of the early days and weeks of parenthood.
#2: Remind Parents To Ask For Help
Can parents survive the early days without assistance? Likely, many do. However, can parents properly rest, heal, and adjust without help and still have a positive experience? That is much less likely.
Remind parents to think about their support systems. Do they have neighbors, friends, perhaps help from their religious organization, that will cover some meals? Do they have the resources to hire any help?
Who can they ask for help with infant care and sleep support? Do they have a parent or else someone they can hire to aid in household organization?
Do they know area therapy practices to reach out to should they need additional support? Are they familiar with any new parent support groups?
As a doula, reminding parents that no one should transition to life with a new baby alone is an important part of supporting them. So many assume if they're ready to have a baby they should be able to do alone. However, parenthood is not meant to be done alone.
#3: Create Realistic Expectations
I often think about how fortunate I was to have my first children long before Instagram, Pinterest, and other social media platforms were huge. I did not see the stage photos in someone's pristine living room with a three-day old baby.
As a professional, you can make a world of difference by educating parents about realistic expectations. Babies need a lot of hands-on care and attention. The house isn't likely to be spotless. Calls may be missed. Getting out the door may take longer than they ever imagined.
When you have realistic expectations, the adjustment is easier. When you expect things to be as easy as they seem on Instagram, well, you're likely to feel as if you're not doing as well as you should. The reality is social media is far from reality.
#4: Have A Feeding Plan
Breastfeeding is the biological norm. Unfortunately, that doesn't mean it will always be a smooth and easy transition. For parents planning to breastfeed, ensure they have up-to-date evidenced based information about the early days of breastfeeding.
You can also help ensure they have the contact information for Certified Breastfeeding Counselors and IBCLC lactation consultants. A prenatal breastfeeding class can be wonderful. And knowing who to call should problems arise often means a little less stress.
If one plans to pump, bottle feed, combo feed, etc., help them plan for extra parts, cleaning process, and how to make things go smoothly. There are many new products to aid in quick sanitizing, organization and more.
#5: If Nothing Else, Remind Parents To Rest, Rest, Rest!
One of the biggest mistakes new parents make is to be too active. Many try to keep up with guests, they may want to get out and about, they may feel obligated to do things. However, in the early days and weeks, rest is imperative to physical and mental health.
Reminding parents to take it easy, to prioritize rest, and to know that rest is vital is such an important part of postpartum planning.
You can help parents have a smooth adjustment by incorporating postpartum planning into your services.