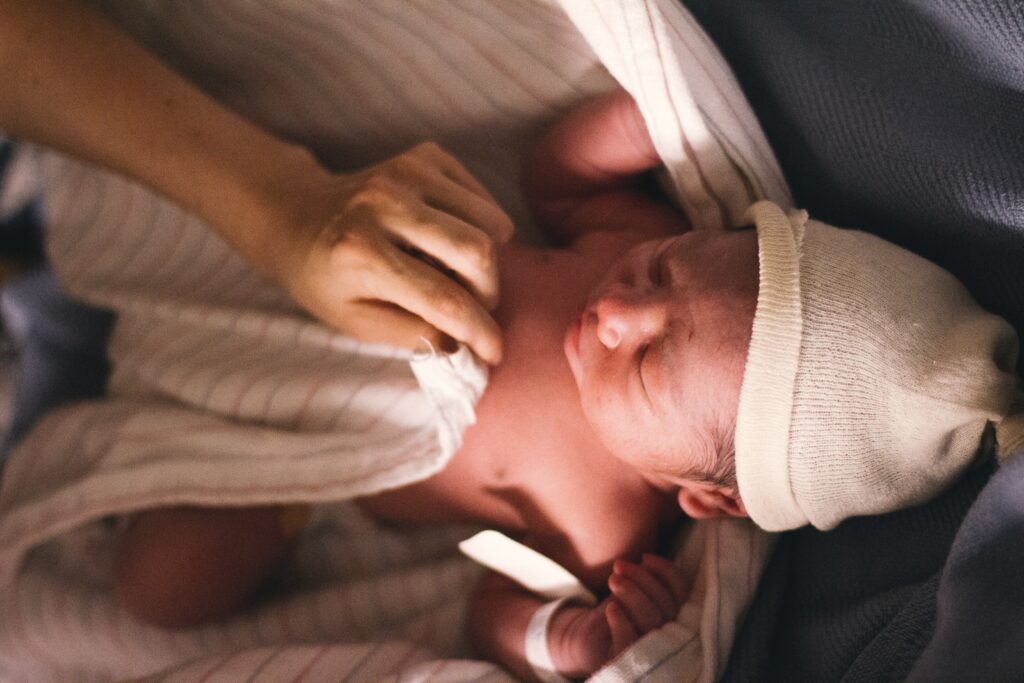 We know birth is important. We know it is a big day. However, do we truly know why birth matters?
We have all likely heard a new mom tell her birth story in such detail and it seems so significant, but it is still a fresh memory. It does not seem overly significant.
However, have you ever asked the parent of a twenty-year-old about their labor? What about the parent of a forty or even sixty-year-old? Often, with the same detail of a new mom, their story comes flowing out with readable emotion on their face and in their tone. This is why birth matters; it is an inevitable life changing moment that one never forgets.
Lifelong Memories
As a birth worker, many people share their experiences with me. I've been surprised over the years how much detail older parents still recall.
Here are a few memories parents shared:
"She let me move and walk around, it was relieving to find new positions and listen to my body. Then they placed her right on my chest." – Mother of a 33-year-old
"My body told me to be on all fours, I just needed to do that, but they wouldn't let me. They made me stay in bed and on my back. It hurt." – Mother of a 37-year-old
"Everyone was so supportive. I felt the love in the room. I couldn't have imagined a better birth." – Mother of a newborn
"I labored alone near many others laboring alone. No one offered me anything, no one helped. Once I was ready to push, many hours later, they finally took me to delivery room." – Mother of a 40-year-old
"It was just my husband, my midwife and her student. Everyone gave me space but remained close if I needed them. It was calm, relaxing, and not an ounce of fear." – Mother of a 7-year-old
We Cannot Control All Aspects – But Birth Matters
We cannot control all aspects of how labor unfolds. However, the birth team can control how they treat someone in labor. They can control how they interact, include in discussions, and they can provide empathetic support.
Yes, a healthy baby and safe birth outcomes matter, they matter a whole lot. However, they are not the only things which matter. Even the most physically challenging and scary birth can have positive memories of being treated with respect, dignity, and empathy.
As a doula, you can help your clients make informed decisions. You can support your clients as an empathic and continuous support aiding in a positive birth experience regardless of how labor unfolds.
Here are five ways you can help your clients prepare knowing why birth matters:
#1: Encourage Them To Make An Informed Decision About Care Provider Choice
It isn't uncommon for people to simply see their regular GYN for their pregnancy. While there's nothing inherently wrong with doing that, it is important they make an informed decision. It's possible that their regular OB/GYN is a great physician but has differing birth philosophies than your client.
Your client may also be unaware of the option to use a midwife. Depending on their risk level and desired birth preference, research might show them that a midwife is a better choice for them. Remind your client that how they experience their birth matters. They deserve a provider they truly trust and are comfortable with.
#2: Remind Clients To Research Their Chosen Birth Facility
Sometimes choosing the closest hospital is a great decision. Other times, it may make sense to drive to a better facility, choose a home birth, or go to a freestanding birth center. Options can vary greatly depending on where you live. However, where one gives birth can determine their risk of interventions, c-sections, etc.
#3: Educate Clients About Birth Options
Helping your client understand all their birth options is a huge part of being a professional doula. Our goal is never to push them to make specific choices but simply provide them with evidenced based information, so they are aware of their options.
#4: Help Clients Build Their Confidence
The fear-tension-pain-cycle can be challenging to overcome if a client is not confident in their ability to cope with labor or when they don't know what to expect. Affirmations, positive birth stories, birth preference/plan preparation can help your clients build confidence.
#5: Encourage Clients To Become Familiar With Their Rights
When your clients are aware of their rights, then can advocate for their birth preferences and appropriate treatment. Birth matters. A client will remember how they are treated during birth for years to come. Being an active participant in the birth process can help clients have a more positive and empowering experience regardless of how their birth unfolds.