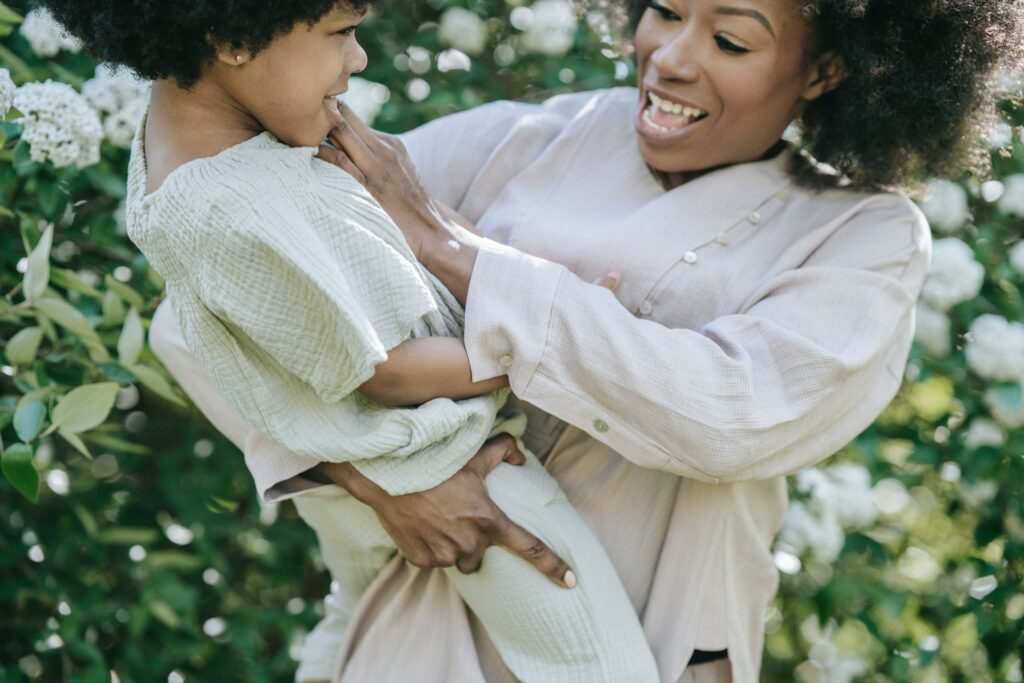 Many doulas come to the profession shortly after expanding their family. Maybe you've had a positive birth experience and hope to help others have the same. Perhaps you had a difficult birth and want to help others avoid that experience. But how do you balance doula work with kids?
It can be a challenge to plan, but it isn't impossible! In fact, many doulas are also parents. Part of our training at the International Doula Institute includes helping student doulas prepare for real work. This includes learning how to balance doula work with kids.
Here are some helpful tips for balancing work and kids:
Back Up, Back Up, Back Up!
The most important thing you need as a doula with kids is childcare. However, you also need multiple back up childcare options. If your primary childcare is sick, who do you call?
In addition to backup childcare, it's also important to have a backup doula. What if you're sick? Being a parent often means being exposed to lots of viruses. If you're sick, you need to be cautious about sharing any germs with clients.
Be sure to network early in your doula training and career. Getting to know other doulas with similar training and doula philosophies as you is important. Your clients should know that in the event of an emergency, their care will not be compromised.
Plan Ahead – Always Be Ready!
Being on-call can be hard. Kids make things even more difficult. Who is taking care of meals when you're gone? Who is responsible to ensure you always have gas in your car? Is another parent, partner, grandparent, etc., aware of school project deadlines?
If you are the default parent in your home, you retain quite a bit of important facts to keep the home running smoothly. As an on-call worker, it's important others have easy access to this information. Keeping a physical or digital calendar your support can see is important. It's also important to trust your partner to take on some responsibilities. Perhaps during the weeks you're on-call, it's their responsibility to check all school emails.
What works varies home to home. Before you take on any clients, have the important conversations with your support people.
Have freezer meals ready or budget for takeout. If your partner also works, you might both be quite tired and mentally stretched thin to meal plan last minute.
Pack Your Bags, Their Bags, Everyone's Bags!
Trying to balance doula work with kids can be hard. Being ready is an important part of balance. Make sure you pack your doula bag and keep it ready. I
When you have children, make sure their bags are packed too. Diaper bags, overnight bags, school bags. Make sure you have everyone's items ready if you need to drop them off for childcare. If you have a childcare provider coming to you, or your partner is home, this might be an extra chore you can avoid.
Even if you have someone planning to come to you, having an extra bag ready for your kids is important for emergencies. In some cases, you may need to drop your children with a back up provider.
When everyone's bags are ready, it makes being on-call a bit easier.
Have Realistic Expectations When Balancing Doula Work and Kids
It is absolutely possible to balance doula work and kids. However, it is important to have realistic expectations. Expect there to be some challenges as you adjust to life on-call.
It's important you and your family are prepared for the change. Ensure your kids understand you could miss an event here and there. Let your partner know what, if any, tasks you will need to delegate to them or others.
Know that as you get used to the on-call life, you will adjust and find what works for your home. Expect there to be difficult conversations with your partner/co-parent. It will take time to adjust and find what works best for your family. Be patient. Expect changes. Trust that you will all find your groove with time.
It's also important to learn your limit for clients. Do not overextend yourself to the point you cannot balance work and family responsibilities.
Ready to get started? Register today!