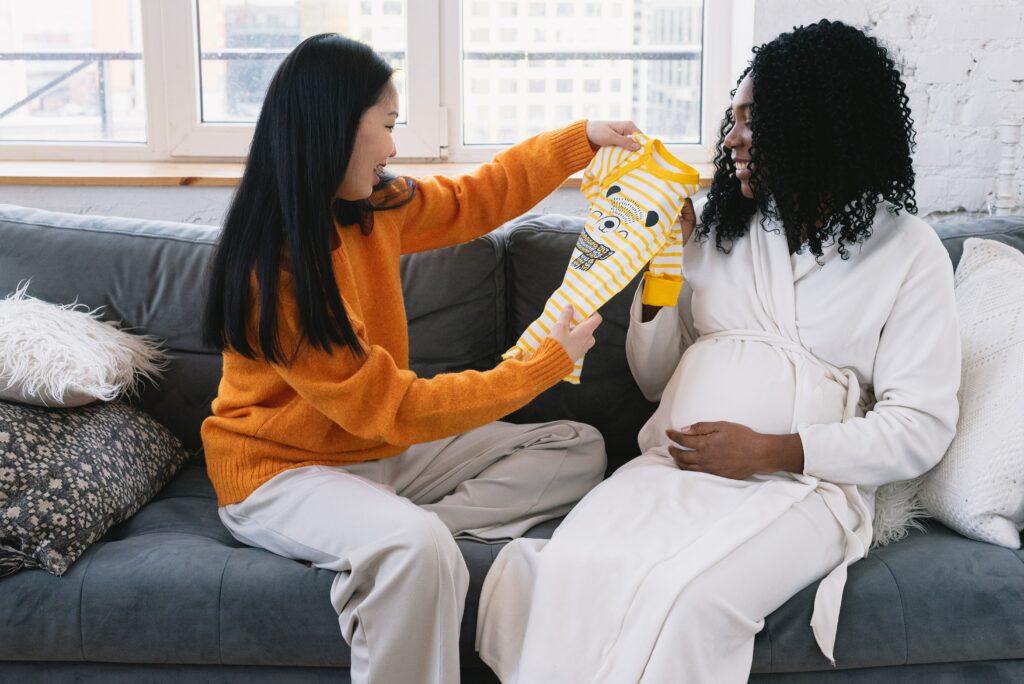 Ah, Diversity, Equity, and Inclusion – the current "buzzwords" in many HR departments. I get it, people think it's just a trend. However, at the International Doula Institute, our diverse team and diverse student body, knows it is NOT about a trend. Respecting all families is vital.
Diversity, equity, and inclusion matter in all areas of life, especially birth work. We cannot be professional birth workers if we are not committed to dignified and equitable birth support for all.
Respecting All Families – Our Statement
Birth work is a deeply important but also complex industry within our modern society. We recognize that along with many training organizations, we need to do more than simply have a diverse student base. We need to ensure we are training doulas who understand the complexities of colonization, Eurocentric health standards, modern obstetrics, and the impact of attempted erasure of Indigenous peoples and African diaspora birth traditions.
At the International Doula Institute, we are committed to ensuring there is no room for discrimination in the IDI community. Regardless of anyone's race, creed, national origin, ancestry, nationality, marital or domestic partnership or civil union status, sex, pregnancy, gender identity or expression, affectional or sexual orientation, religion, disability, etc., we welcome them into the IDI community.

While we cannot guarantee how all IDI certified doulas practice, it is the firm belief of IDI that ALL birthing people and their families deserve respectful, equitable, and supportive care, and that all individuals are deserving of dignified birth.

We encourage all of our students to take our Diversity, Equity, and Inclusion course to aid in their professional development.
What All IDI Trainings Include To Support Respecting All Families
Our diversity, equity, and inclusion course is a vital part of ensuring our doulas are equipped to truly respect all potential and current clients they interact with.
However, beyond that, a single and separate course is not sufficient to prepare doulas. Our overall western culture focused, modern obstetrical lens with which we view the perinatal period cannot be the only perspective for our courses.
We have ensured our birth doula, postpartum doula, and childbirth education courses are inclusive and representative of our global population. From recognizing the importance of traditional birth workers to learning about the challenges disabled parents face, we cover it. The courses prepare for the real-world population. Doulas are not only for the families we see in popular birth books. Doulas are for all families.
True Inclusion
As an example: our former meal preparation lesson in our postpartum course is by no means inherently a bad lesson. However, it featured basic American-centered foods which is not representative of our global student body. Other foods are not "exotic" or outside the "norm" of nutrient dense foods for healing parents. We've updated our lesson so students can make foods they would typically serve in their home, to their friends, etc., while providing the basics of nutrition information.
No doula should ever assume a client needs to eat only American style foods deemed healthy by a chart to be healthy. Many countries, cultures, families, etc., have amazing, nutrient dense foods.  These foods aid in postpartum healing. We want to ensure our doulas are prepared to support clients wanting meal prep support from grilled chicken and salad (an American style dish) to traditional Korean postpartum soups, and everything in between.
Clients should feel confident that their doulas can provide the support they need. Doulas should feel confident they are learning information which will be useful in their communities, countries, etc. Afterall, we are the International Doula Institute, and we proudly educate a global community.
Our courses also focus on the importance of inclusive language, representing all family types, and how to support clients to reduce unfair disparities they can face in medical care.
Our Course is Open to All Birth Workers
Student, former student, or birth worker trained elsewhere, our DEI course for Birth Workers is open to you!
This is a great course to ensure you understand the history behind the disparities some of your clients may face. It provides first hand experiences from people who have given birth in places other than their country of origin, disabled parents, and more.
At IDI, we believe in giving people a voice. We cannot train by simply providing stats. We believe in the importance of giving people their own voice to share and teach. This course gives more than stats. It does provide stats though. The course gives engagement and personalize lessons.
Ready to learn more? Start today! Register for our DEI course for birth workers.