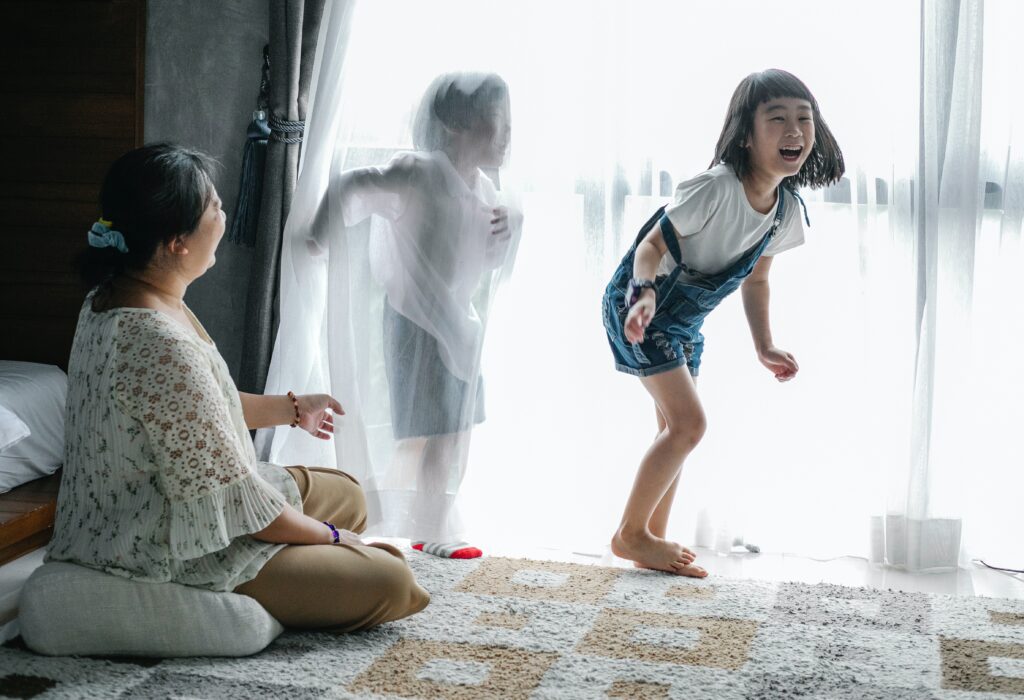 At the International Doula Institute, we train and certify birth doulas and postpartum doulas. But what about sibling doulas? What is a sibling doula?
At IDI, did you know we also train sibling doulas? How? Well, sibling doulas are simply birth or postpartum doulas providing an additional service. Both our birth and postpartum trainings provide the information you need to offer sibling doula support.
Of course, to offer this service, you need to know what exactly it is.
What is a Sibling Doula?
Depending on where a family is planning to give birth, they might want their older child present. For those giving birth at a birth center or at home, it is advised there be a caregiver besides the parents to attend to the older sibling(s).
During birth, obviously the birthing person is busy. While they may enjoy and be fine caring for their child through much of labor, there will likely be times they cannot attend to their child. While the other parent could provide the care, it's advised they be free to provide support to the birthing person.
This is where a sibling doula can come into play. A sibling doula is familiar with typical birth physiology and what to expect. They understand how to be on-call, how to explain the birth process, and how to support the family unit.
Not every birth or postpartum doula offers sibling doula care. It tends to involve general childcare which is not something everyone desires to provide.
If you are hired as a sibling doula, you are not typically in the birth doula role too. However, some families may request your role ebb and flow based on their needs. It is important you be clear with a family about their expectations and your services.
What Does a Sibling Doula Do?
Sometimes, a postpartum doula will offer sibling doula support. While this is being on call in a different way than postpartum care, it is a service some add when they are not wanting to be a primary birth support.
A sibling doula's role at a birth might look like:
Being on-call and arriving when parents request
Entertaining, playing with, and comforting a child(ren)
Explaining the birth process to the child
Helping parents involve their child in the birth process as much as they desire
Making sure the child gets food, hydration, and rest (nap or bed)
Creating special memories for the family unit
Practical support
Because every birth is unique, and every family is unique, your role can vary birth to birth. However, you can also be clear in your contracts about what you do and do not offer. Some sibling doulas are happy to provide light housekeeping support, while others do not offer that except what is related to the child.
Only you can decide what you are and are not comfortable providing. Clients can then decide if you are a good fit for their family.
Do I Need an Additional Certification to Offer Sibling Doula Support?
A sibling doula is not a separate or specific doula certification. The main reason doula is used in the title, verses just childcare, is the on-call and birth related nature of the support.
Typical childcare would not always have the birth knowledge to provide adequate support. It is important that anyone supporting a family during birth, especially an out of hospital birth, understand normal birth physiology.
For children, having a support person who can explain what is happening in a calm and reassuring way is important. Both birth and postpartum doulas are trained with the knowledge of how to support families during the perinatal period.
If you are interested in becoming a sibling doula, ensure you complete your birth and/or postpartum doula training. Upon completion of these certifications with IDI, you will have the skills to offer sibling doula support.