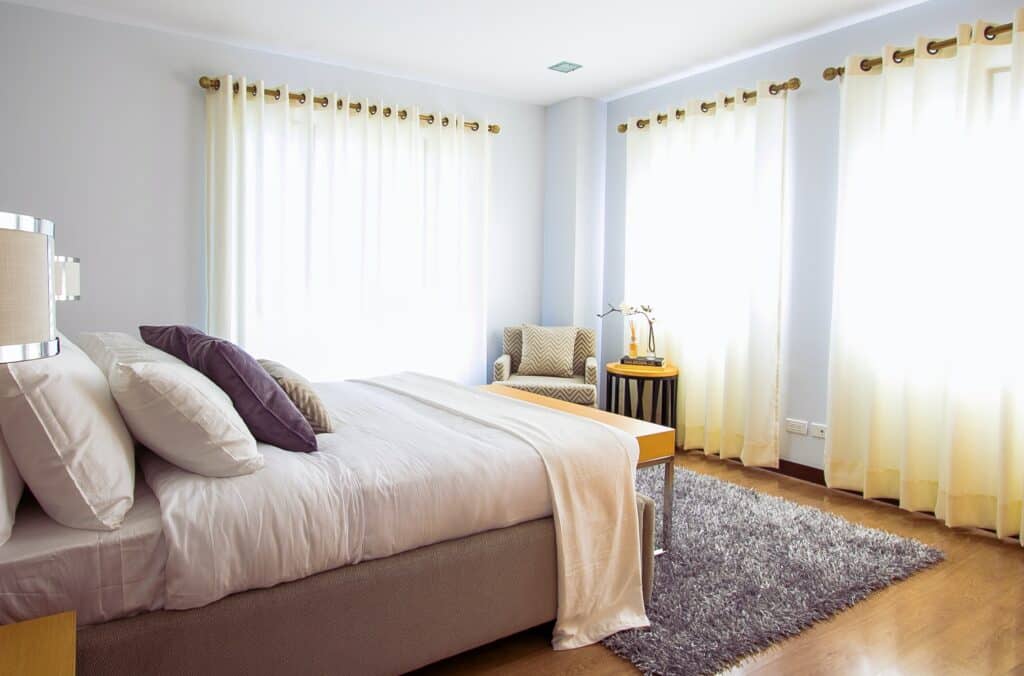 As an International Doula Institute Certified doula, you will support families in a variety of situations. One option families have is to use a doula at a freestanding birth center. As a doula, it is important to be prepared to support families at every type of birth.
To be prepared, you need to know what a freestanding birth center is. You also need to know what to expect during a birth there.
Here is what you need to know about being a doula at a freestanding birth center:
A Freestanding Birth Center is Not in a Hospital
While there are many facilities called a birth center, freestanding birth centers are not within another facility. Many are located near a hospital in case of emergency. However, freestanding birth centers are truly separate birthing facilities and not built like a hospital.
Generally, freestanding birth centers are run by private midwifery practices. The type of midwives will depend on location.
In the United States, a freestanding birth center might be run by:
Certified Nurse Midwife (CNM)
A Certified Midwife (CM)
Certified Professional Midwife (CPM)
Licensed Midwife (LM)
Direct Entry Midwife
The licensure, legality, etc., varies state to state in the US. In some states, only Certified Nurse Midwives can be licensed and are recognized as providers. In other states, CNM, CM, CPMs, LM are all recognized as well as direct entry midwives. However, in other states, beyond not being recognized and legal, direct entry, lay midwives, and even CPMs are illegal and can be prosecuted for attending births.
While some freestanding doctors could be run by a physician, it is not common. Some states do require midwifery practices to also work with an OBGYN. However, those physicians are not typically involved in running the center.
What Are Hospital Birth Centers?
Many hospitals are aware new families like a homelike and comfortable environment for birth. While birth can become medical, it is not inherently an overly medical experience. Being in a facility with laboring beds, IV poles, medical devices around, etc., can be stressful for some birthers.
Realizing the rise in freestanding birth centers, and a new focus on family centered birth, hospitals began opening birth centers. However, these centers are inside the hospital and adjacent to typical L&D wards. In these cases, even when working with a midwifery practice, hospital birth centers must follow hospital policies.
In some circumstances, staffing issues, hours, etc., can impact availability. It is not uncommon for families to expect to use a birth center and find it is not available when they go into labor.
Hospital birth centers can be beneficial for clients who do want to birth in a hospital. However, as a doula, you can help educate clients about these differences, so they are making an informed decision when planning their birth.
What Does a Doula Do at a Freestanding Birth Center?
Some doulas wonder if they will have a role at a birth center birth. Afterall, the client is receiving midwifery care and a supportive environment. What will a doula add?
In short, they will add a lot! Much like any other type of birth, clients often labor at home before heading into the center. Providing reassurance, practical support, and comfort measures during early, and early active labor is important.
Once a client heads to a center, while a midwife and midwifery assistant (sometimes a nurse) are present, their role is still clinical. Midwives are more hands on and providing more continuous support than typical obstetrical care, however, their role remains clinical in nature. They are responsible for the health and safety of both birther and baby.
Midwives will need to assess and take vital signs, chart, and pay attention for any red flags. While many midwifery clients find they receive extra support, there are stretches during the birth where they do not have the midwife with them.
During a birth center birth, doulas are vital for providing continuous labor support. As pharmacological pain management is not an option in a freestanding center, comfort measures and movement are huge. You will support clients through natural comfort measures and positioning alongside the support of their midwifery team.
Essentially, what you do during any birth you will do at a birth center. However, you might offer some additional practical support (e.g., grab a forgotten item or do a food run), and an extra set of hands after birth.
Every Freestanding Birth Center Birth Can Benefit From Doula Support
The evidence of doula support translates to freestanding birth centers. We know births with doulas benefit from:
Less pharmacological pain management (the most common reason for transfer is for pain management)
Increased likelihood of reporting a positive birth experience
Lower risk of c-section and assisted vaginal birth
Increased breastfeeding initiation rates
As well as other benefits. Many midwives also appreciate working with doulas as the roles are different. When a client does not have a doula, they may inadvertently assume the midwife is available to be next to them for the entirety of labor. When that does not occur, clients may report dissatisfaction with their experience despite the midwife acting within their scope of practice and availability. While midwives are skilled and offer significant physical and emotional support, clinical and safety components of birth take precedence.
As you can see, your role in a freestanding birth center birth is important. Not a certified doula yet? Be sure to register today and begin supporting freestanding birth center clients.