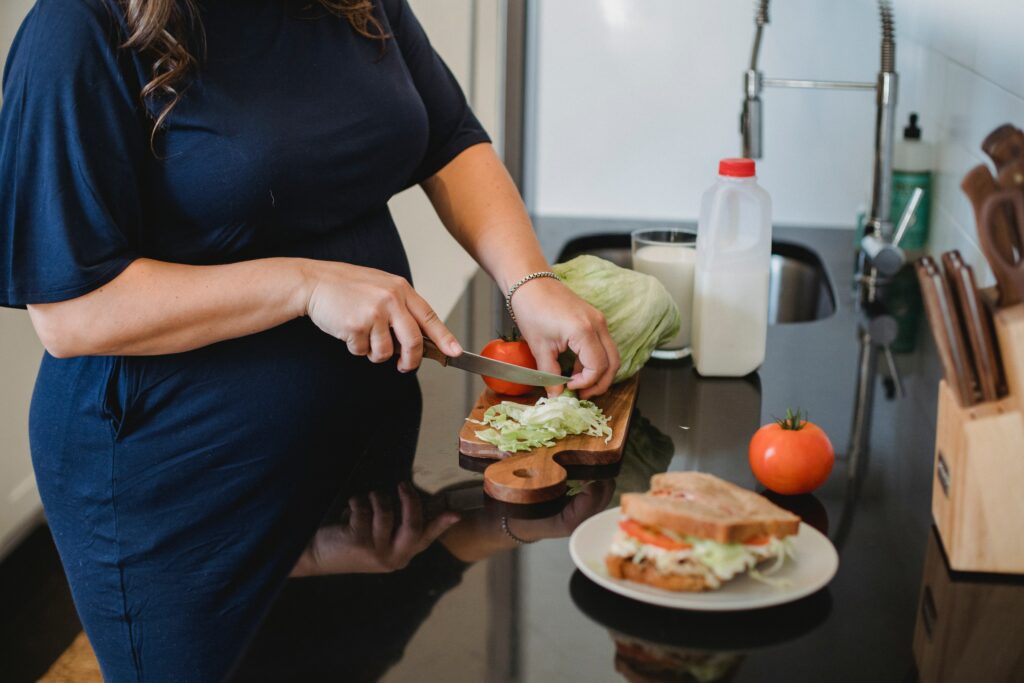 As doulas, we are not licensed medical providers. However, we are a source of evidenced-based information and education. Being that roughly 16% of pregnant people will experience anemia, it can be important to understand iron intake during pregnancy.
We cannot recommend supplements, diagnose anemia, or recommend a specific dietary plan. However, we can provide our clients with general information about published recommended iron intake, iron rich food and meal ideas, and more.
Understanding Iron Intake During Pregnancy
To understand iron intake during pregnancy, it is important you understand what iron is. Iron is a mineral which is vital for our bodies. It is a component of hemoglobin within our red blood cells, the cells which carry oxygen through our bodies. The process makes it possible for cells to create energy. Iron also aids in removing carbon dioxide from our bodies.
During pregnancy, one's blood volume gradually increases by 50%. This increase makes iron an even important need for our bodies during pregnancy. As a doula, you do not need to understand the entire process, but basic understanding of the increased volume and the role of iron makes it possible for you to educate clients.
How Important is Adequate Iron Intake During Pregnancy?
As noted above, around 16% of pregnant people will experience anemia. The increase in blood volume makes it easier for pregnant people to become anemia. Pregnancy nausea, vomiting, food aversions, etc., can also impact how much iron one consumes.
Adequate iron levels are vital for the pregnant person to:
Carry adequate oxygen throughout the body
Help in the formation of new red blood cells and hemoglobin
Maintain energy
Ensure optimal immune system health
Help the body be physically prepared for anticipated typical blood loss during the birth
Iron levels are important for the baby in utero as well to:
Ensure they can build up stores for their first six months of life
Carry enough through the placenta and to the baby
Reduce the risk of preterm birth and low birth weight
So, it is a balance between helping clients understand the importance of healthy iron levels with not increasing anxiety if they do have anemia. You want to ensure your clients understand why they might be routinely screened for anemia, why a provider may make dietary or supplement recommendations, or why it is important to understand their provider's recommendations.
What Are Good Sources of Iron?
Some pregnant people routinely take a prenatal vitamin with iron. Others avoid those with additional iron as they can increase nausea and constipation. If your client asks you about taking vitamins with or without iron, you should redirect them to their provider.
However, you can give them tips for managing ailments if their provider recommends a vitamin with iron or an additional iron supplement. Some find it helpful to take it at night to reduce nausea. Others find increasing their fiber, fresh fruit, etc., can reduce constipation.
However, the best absorbed sources of iron tend to be foods.
Some iron rich foods include:
Red meat
Liver
Chicken
Eggs
Oysters and clams
Turkey
For vegan and vegetarian clients, or in addition to the above:
Legumes
Quinoa
Broccoli
Dark chocolate
Lentils
Pumpkin seeds
Spinach and other leafy greens
Can Client's Improve Iron Absorption?
One thing that can be challenging in pregnancy is nausea, vomiting, and even occasional diarrhea. This can lead to less opportunity for intake and absorption.
Consuming iron rich foods and taking supplements (recommended by their provider) alongside vitamin c rich foods, beverages, or a vitamin c supplement (if recommended by provider) can improve absorption.
It is also important to avoid consuming a lot of calcium around the same time as iron. Calcium can interfere with the absorption of iron.
In some cases, when a client is severely anemic due to iron deficiency or they are unable to consume adequate iron, providers will recommend iron infusions. There are several types. As a doula, you do not need to understand the different types of iron infusions. However, it can be helpful to recommend a client discuss these options with their provider if they are concerned about their iron levels and ability to consume enough iron.
So, not a certified doula but ready to help families have a healthy pregnancy and positive birth experience? Register now and begin your new career.