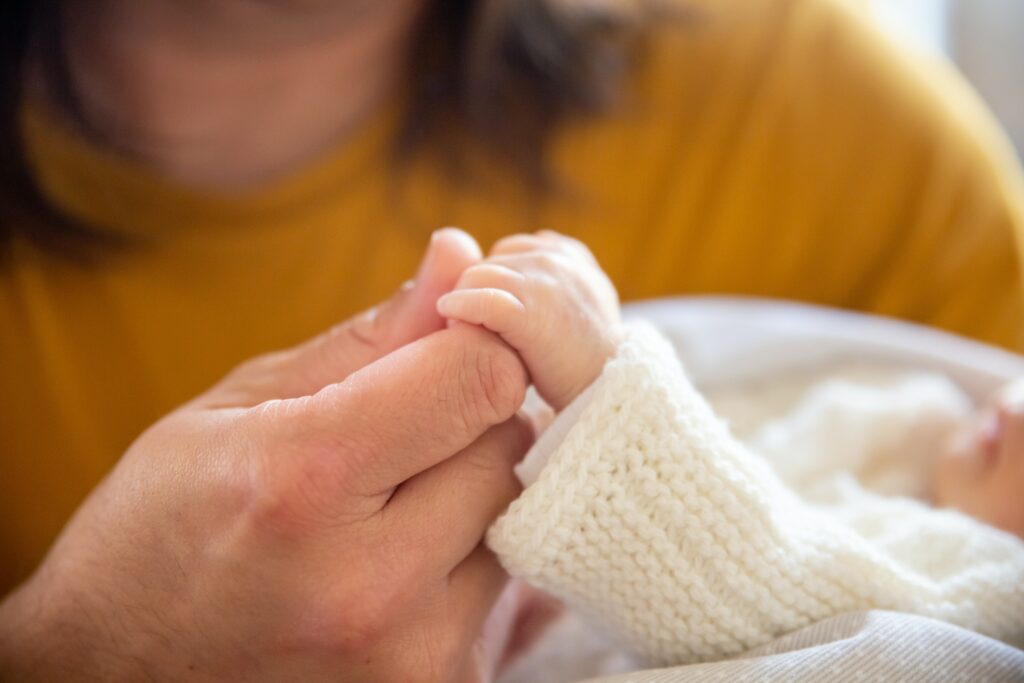 As you begin your doula journey, you are likely wondering when you can begin working. Must you wait for certification? Do you need to be registered or licensed? The answer might surprise you. When can a new doula start working? Sooner than you might think.
It is important to have the appropriate skills and knowledge before a new doula starts working. At the International Doula Institute, we ensure our doulas have a truly comprehensive training.
However, our program is also designed to help catapult you into a new career. We are not simply a certification program. Our goal is to help equip you to begin working as a professional doula.
When Can a New Doula Start Working?
As soon as they are ready! That might sound confusing, but the truth is, when a doula feels equipped to attend births, they can.
The way our doula training is designed, many follow this pattern to be ready to take on clients:
Begin the online training
Complete required reading and assignments
Implement the networking and online presence skills learned in the course
Complete the online training
Begin working with clients
Complete the final exam
Receive their certification
Complete two births within one year of certifying
It is important to remember that pregnancies take quite a few months. Many new doulas begin seeking out clients while completing their training. This way, as soon as they are fully trained, they are ready to jump in and attend births.
What Is The Catch?
It sounds a little too easy, huh? Well, it really is not. It is important to remember that as doulas, we are completely non-medical. We do not perform any clinical tasks and are not responsible for the health and safety of the birther or baby during birth.
Our role is to provide evidenced-based information; continuous labor support; and empower families during pregnancy, birth, and the postpartum period. Our training ensures you have the evidenced-based information to support families. It also helps you hone in on your people skills and emotional intelligence skills to provide appropriate support.
Mastering the skills to become a doula may not be as hard as you think. The difficult part can sometimes be confidence. It can feel like a lot of pressure to support families during a vulnerable time. However, our training ensures you have the skills needed to provide support.
Our training also provides you with a robust student support group to help improve your confidence. You will also learn from fellow new and seasoned doulas how they jumped into their doula career.
At times, it can take a bit of time to network within the birthing community. However, using the skills you learn in the training will help you make the right connections.
I am Very Busy, Can I Really Train to Be a Doula?
The International Doula Institute was designed to make doula training accessible for all. In fact, the founder of IDI is a parent to four and a working parent. She recognized the importance of work at your own pace and the ability to complete some training right from your smartphone!
Every birthing person who desires doula support should have access to one. The only way we can achieve that is by making doula training accessible to everyone who wants to become a doula.
If you are busy, certainly it may take more time to jump in. However, it still does not take as long as many think. At IDI, we value professional doulas. However, we also recognize that we are non-medical and do not require any licensure or registration.
Long before doula was even a word, traditional birth workers attended births to provide ongoing support. They understood normal physiological labor and how to encourage labor along in a way the birther felt safe.
The reason we need professional doulas and trainings today is not that birth is so complicated. We need it because the art of understanding physiological labor and how to support women through it has been lost in many areas.
So, when can you begin working as a new doula? You can start today! Register now to begin your training. Before you know it, you will be supporting growing families.