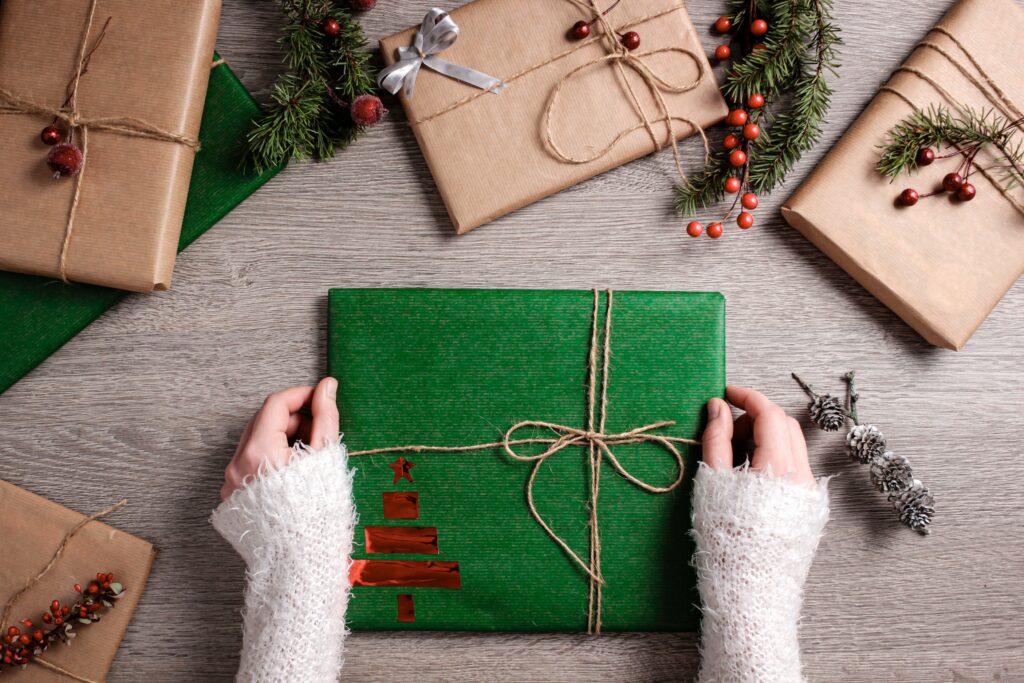 Being a birth doula means spending quite a bit of time on call. Holiday birth doula work can be difficult to balance. However, it is possible to balance holiday birth doula work to meet your clients' needs and your needs.
Sure, being on-call during the holidays can sound overwhelming. But with a bit of planning, realistic expectations, and flexibility, it is very possible to find a healthy balance.
In fact, some doulas enjoy taking the extra clients during the holidays when fewer doulas are available. It is a great time of year to jump in and get clients as you build your experience.
Holiday Birth Doula – Finding Balance
The most important part of being on-call as a doula during the holidays is finding that balance. Take time to look at your home's needs before deciding how many clients you can take November through January (or fall for Jewish high holidays, spring for important Muslim holidays, etc.,).
It is also important to look at your income needs. While many birth workers (as well as healthcare professionals) would love to plan to be off every major holiday, it is important to meet your income needs. As birth is completely unpredictable, you would need to avoid clients with estimated due dates for nearly an entire month to ensure time off on certain holidays.
It can be helpful to sit down and look at your family's needs both time and income wise and see how many clients you need per year. From there, look at how many you need per month. It will also depend on if doula work is used to supplement your household or if it is a full-time career for you.
As with all things, it can be helpful to see what is financially needed versus preferred. We know that time is fleeting and sometimes we choose to enjoy our time.
How to Find Balance – Work With a Partner or Team
There are several ways to support clients while working during the holidays and maintaining balance. One helpful way is to work with a backup partner or even a team. Sharing on-call time can make it easier to balance and meet your needs and that of your clients'.
For example, if your big family gather is on Christmas eve, but you are open to being called away on Christmas day, have a backup on-call (with your client's knowledge) during the few hours you plan for your family event. After that, you go back on-call, or join your client if they had gone into labor with your back up.
Other doulas work as equal partners or teams. Clients get to know them and understand either doula may end up at their birth. Partnering with another birth worker with a different schedule than yours can be helpful.
Holiday Birth Doula – Be Flexible!
Flexibility is super important as a doula. Sometimes you will celebrate holidays on different days than planned. Occasionally, you will miss a big family gathering. Part of being on-call is expecting the unexpected.
Having a backup plan for celebrating if you are called away to a birth is important. If you have children, ensure they understand your role and when you will celebrate together.
The Holidays Are a Great Time to Get Clients
Many seasoned birth workers opt to limit clients around the holidays. They are experienced, have a large year-round client base, and have put their "time" in so to speak.
Some new parents will struggle to find a doula available if their due date is near a major holiday. This is especially true if they are looking late in their third trimester.
If you are looking to build your client base, birth experience, etc., advertising your availability around the holidays can be very helpful. Let other doulas in your area know you are available around the holidays; they may need places to refer their inquiries they cannot take. You can also let other doulas know you are available for backup during the holidays.
As a newer doula, it is important to be flexible when trying to build your experience and client base. Much of our work comes from word of mouth and networking. Being open to working around the holidays is an excellent way to jump into your new career.
Not prepared for holiday birth doula work? Be sure to register for birth doula training today and get started in your new career!