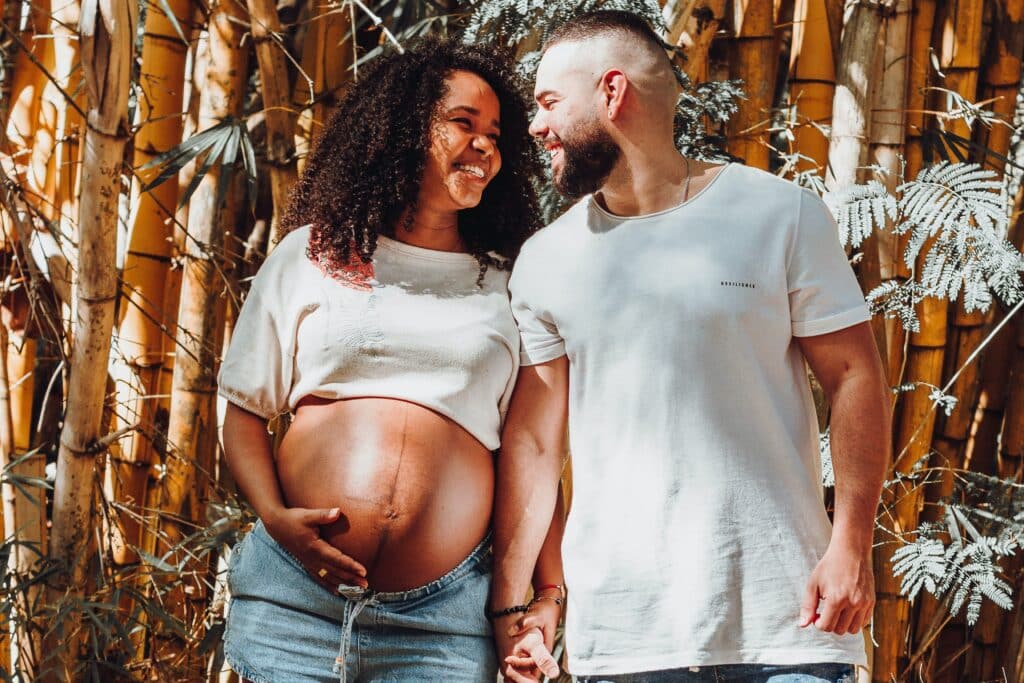 As doulas, supporting birth partners is a vital part of our role. While we provide a lot of support and focus on the birthing person, support for partners is quite important. Doulas provide emotional, practical, and even coach like to support for the partner.
Doulas often correct the myth that they are only for the birthing person. Another myth they often correct is that if one has a supportive partner, they will not necessarily benefit from doula support.
A doula is not just for birthing people, a doula is for families.
How to Include Birth Partners In Birth Preparation
As a doula, it is important to include birth partners as much as the birthing person. During your consult and prenatal visits, you should be speaking to the partner nearly as much as the birthing person.
I often instruct both the pregnant person and their partner to write out what they find relaxing as well as helpful when they aren't feeling well. I then recommend they think about which of those things can translate to a birth experience.
Often, partners are confused why they would need relaxation techniques. However, we discuss how they cannot support someone if they are overly stressed.
If a birthing person enjoys the beach to relax, perhaps guided visualization can be helpful. They might like audio distraction via ocean sounds, hydrotherapy, and fresh scents during labor.
If a birth partner enjoys music, stress fidgets, outdoors, etc., they can make sure to have a playlist and ear buds, fidget items, etc.
It is also important to prepare birth partners for meeting their needs to they can meet their partner's needs. This can look like packing some non-perishable snacks (and things they can sneak to eat in hall or bathroom if she's NPO for birth). It may look like cash for vending machines.
Be sure to prepare partners for their role, what they may see, and how things can unfold during birth. Remind them they're not solely responsible for comfort techniques and you will be there to coach them.
Supporting Birth Partners During Birth
During the actual birth, you will be providing practical and emotional support for birth partners. This can look like:
Suggesting comfort techniques such as massage or counter pressure so they can be hands on with their partner.
Reminding them to eat and drink.
Providing emotional reassurance about what is happening.
Being with the birthing person so the birth partner can get some fresh air or a breather if needed.
Running to grab a forgotten item.
Remember to think of the birthing person and their partner as a team you are supporting. Yes, your focus is on the birthing person. However, it is a big day for the support person as well. They are also welcoming a child and witnessing their partner go through a very intense experience.
You can help guide the partner in supporting the birthing person. You can act as a coach and support to help them bond through the challenging and intense moments.
You are holding space for the couple. In doing so, you are also bringing the stress level down by ensuring the partner does not feel solely responsible for meeting her needs.
Supporting Birth Partners After Birth
The immediate postpartum period is a time where prenatal education goes a very long way. Educating partners about the physical and emotional changes the mother goes through helps them be prepared to offer real support.
Many are caught off guard by how intense the postpartum period can be. By preparing both parents, you provide invaluable benefits for their relationship. Realistic expectations in the postpartum period for both parents can greatly reduce stress.
While we cannot completely prepare someone for a new experience, we can provide them with education and tools. Helping birth partners know how they can support the mother and engage with baby can improve their relationship with baby as well.
Supporting your clients as a couple and family is an important part of being a truly helpful doula.