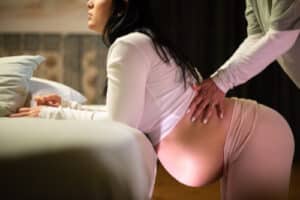 Today marks an unprecedented triumph for doulas and birthing people across New York State. A new bill has been passed, ensuring that Medicaid patients receive free doula support. This groundbreaking legislation will cover doulas at the highest reimbursement rate in the United States, a staggering $1930 per client. Doulas have worked tirelessly to achieve fair wages. This monumental achievement emphasizes the importance of doula services and the positive impact they have on birthing experiences.
The Importance of Doulas in the Birthing Process
Doulas are trained professionals who provide physical, emotional, and informational support to birthing people and their families throughout the prenatal period, labor, and postpartum recovery. They work collaboratively with healthcare providers, offering a wide range of services that can help reduce stress, anxiety, and complications during childbirth. Research has shown that doula support can lead to shorter labor times, decreased cesarean rates, and improved overall maternal and infant outcomes.
The Fight for Doula Support
The journey to secure Medicaid coverage for doula services has been a long and arduous one. Advocates for this cause have emphasized the importance of doulas in improving health outcomes and reducing healthcare disparities, especially for low-income families and communities of color. This bill reflects the hard work of countless individuals who have been fighting for birthing peoples ability to access doula services for years.
The Impact of the New Bill
The passage of this bill is a significant step forward in making doula support accessible to all birthing people in New York State, regardless of their financial situation. By covering doula services at the highest rate in the country, New York is setting a powerful example for other states to follow suit. This legislation will not only benefit the birthing people but also the doulas themselves, as they will receive fair compensation for their essential work.
In addition to improving the financial accessibility of doula support, this bill also aims to address existing disparities in maternal and infant health outcomes. It acknowledges the crucial role doulas play in reducing the risk of complications and providing much-needed support to marginalized communities.
The Future of Doula Support
As New York State leads the way in prioritizing doula support for Medicaid patients, it is crucial to continue advocating for the expansion of such policies nationwide. The passage of this bill serves as a testament to the importance of doulas in the birthing process and the incredible impact they have on the lives of families.
Acknowledging the Champions of Doula Support
It is essential to express our gratitude to the tireless professionals and organizations that have worked relentlessly to make this historic win possible. In particular, we would like to extend our heartfelt thanks to the New York Coalition for Doula Access, the core team, Maris Gelman, Patrizia Bernard, Jennifer Gonzalez, Mary-Powel Thomas, Michelle Zambrano, Alison Whitney and Veronica Zeno, which has been at the forefront of this movement.  Their advocacy, dedication, and commitment have played an instrumental role in the passage of this bill, ensuring that more birthing people have access to the invaluable support doulas provide. Additionally, we would like to recognize the legislators who have championed this cause. The unwavering determination and collaborative efforts of these individuals and organizations have paved the way for a brighter and more equitable future for doulas and the families they serve.
This is a Big Deal
The passage of this bill in New York State marks a significant victory for doulas and birthing people, especially those covered by Medicaid. By providing free doula support to medicaid clients and fair compensation for doulas, this legislation sets a new standard for how our society values the critical role of these professionals in the childbirth experience. As we celebrate this historic win, let us continue pushing for more inclusive policies and equitable access to doula services across the United States.
Expanding Doula Training to Meet the Growing Demand
In light of todays legislation, the International Doula Institute (IDI) is announcing plans to expand its doula training programs for the Spring and Summer 2023. Recognizing the need to prepare and support an increased number of doulas to accommodate the approximately 96,000 annual new Medicaid-covered clients, IDI is committed to offering comprehensive and accessible training opportunities. This initiative will build the doula workforce so that there is a sufficient number of skilled doulas to provide essential support to the growing number of birthing people now eligible for doula services. By investing in the education and development of new doulas, the International Doula Institute is playing a critical role in promoting the well-being of families and fostering a more inclusive and equitable healthcare landscape for all. To enroll in our Spring or Summer Doula training sessions, please apply online or call 484-278-1648 to speak with one of our helpful admissions counselors.
The bill can be found here:  https://www.nysenate.gov/legislation/resolutions/2023/r555.