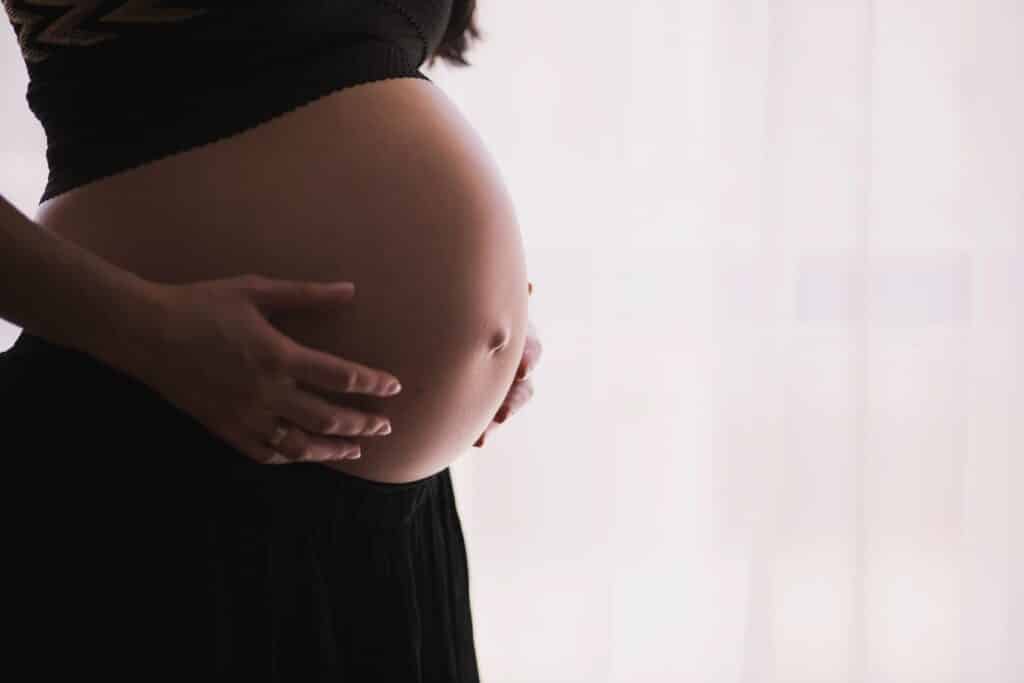 As a doula, you are a highly trained professional. You trained to learn all about doula support. This article might seem basic, but we can all use quick reminders for how to best support our clients.
As you know. there are several ways you can support families during childbirth. When offering doula support, you also keep in mind the birthing person, their partner, family members, friends, etc. You are part of the birth team, you hold space, and you defer to healthcare providers to navigate the clinical aspects of birth.
Here are a six quick tips for doula support during birth:
#1: Hold Space and Provide Emotional Support
People in labor may feel overwhelmed, anxious, or scared, so providing emotional support can be helpful. Encourage them, reassure them, and be there to listen to their concerns.
By holding space, you are providing that emotional support in a fully non-judgmental way. You recognize and respect that this is a unique journey and fully theirs. You can provide guidance, evidenced-based information, and reassurance, while giving them the space to make choices which feel right for them.
Much of birth can be mind over matter. It is an experience that one knows will not last forever, but there is also no a schedule. In the throws of transition, extra emotional support is often needed. During labor stalls, changes in birth plan, etc., reassurance is key.
It is also important to provide emotional support to their partner. When the partner also feels secure, they can better support the birthing person.
#2: Practical Help – An Important Part of Doula Support
Labor and birth are rarely a quick process. Throughout labor, a birthing person or their partner may benefit from basic practical support. Perhaps a quick snack run or getting fresh water and ice is needed. A forgotten hair tie can seem small, until hair is sticking to a sweaty brow.
Assisting with position changes, supporting breathing, preparing a birthing ball, etc., are all important.
It may not seem huge to grab water, a hair tie, or move a leg, but it can be a very important part of doula support. This is especially true during longer labors. During you prenatal visits, it can also be helpful to discuss what practical support they might need or desire.
#3: Encourage Self-Advocacy
As doulas, our role is to help empower our clients to have a positive birthing experience. Doula support is not typically advocating for our clients but helping them find their voice.
Sometimes this looks like, "I heard the doctor mention Pitocin, your birth plan says you prefer X, do you have any questions about Pitocin?" This creates a reminder they have a voice and can provide informed consent or informed denial. However, you are not speaking for the client.
Preparing clients for self-advocacy during your prenatal visits is an important part of doula support. Helping clients understand what questions, interventions, etc., may come up during labor is important.
#4: Encourage a Calm Environment
A calm and peaceful environment can help someone in labor relax and feel more comfortable. You can help create this environment by dimming the lights, playing soothing music, or using aromatherapy (only sources which can be removed such as on a cotton ball).
As you know, oxytocin is vital for labor. People release oxytocin when they feel safe, cared about, and loved. A chaotic environment, loud noises, bright lights, etc., can interfere with the body's natural release of oxytocin during labor.
#5: Get To Know Your Client
Whether you have several prenatal visits or you are the backup doula walking in on short notice, take a bit of time to get to know your client. Some clients like lots of hands-on support. Other clients will prefer simply holding space and practical support.
If you are unsure what they like, take time to ask them between contractions when they are feeling okay. Chat with their partner or other support people to find out what they might find most helpful. Never assume a client will like something simply because a previous client liked a specific type of support. Communication and patience are important parts of doula support.
#6: Always Provide Respect and Dignity
As doulas, we can easily get stuck in thinking there are "right" ways to give birth. There are things we may never personally choose, and we may not understand why another person would choose a certain intervention.
However, our role as doulas is not to encourage a specific type of birth. Our role is to provide support, hold space, and provide respect and dignity so they can have a positive birth experience.
Remember, every birthing person is different, and what works for one may not work for another. The most important thing is to be there for them, listen to their needs, and hold space.