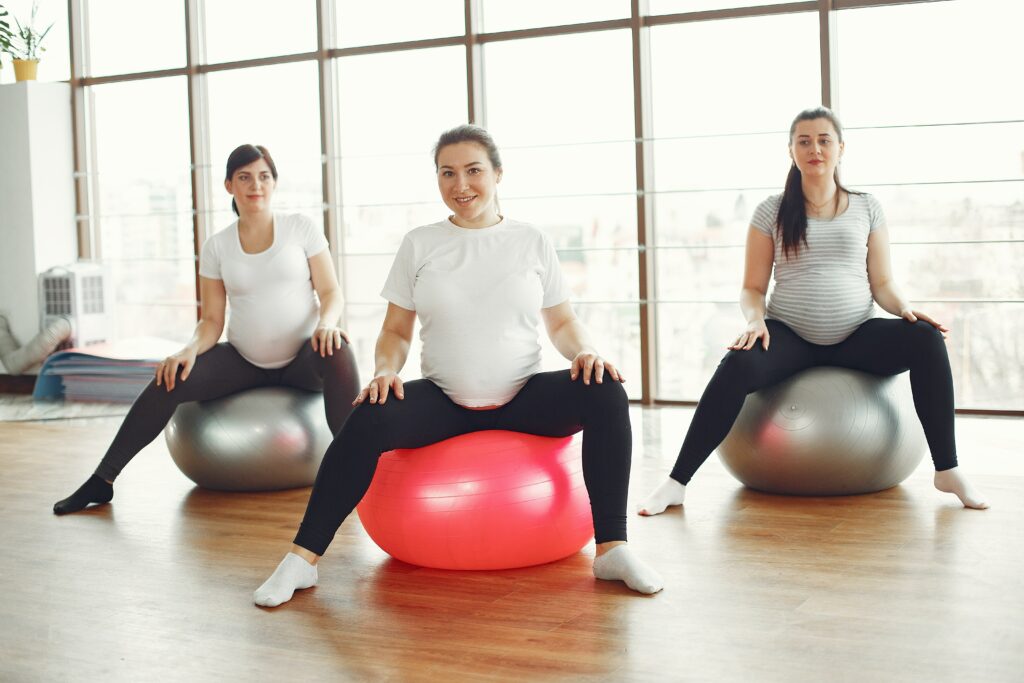 As an adult educator, you may wonder how you can create a class which is not only informative but also engaging. Let's face it, most of us do not want to sit through a lecture on a weekend or after work in the evenings. Childbirth educators sometimes walk a fine line between providing information and making class enjoyable.
The good news is that there are many ways to engage class participants without inundating them with lecture style information.
Childbirth Educators Set The Class's Tone
One of the best ways to encourage an interactive and engaging class is to set that tone early in class. Doing introductions while encouraging them to share is a great way to help participants see the class is an interactive one.
I often open with a very brief tidbit about myself. Then encourage participants to introduce themselves, their estimated due date if desired, and where they are planning to give birth. I avoid questions about occupation, so everyone feels like equal peers.
The use of open-ended questions helps significantly. Some questions I use to get participants talking early in the class include:
What brings you to taking a class, other than the obvious that you're expecting a baby?
What fears and concerns do you have?
What are you looking forward to most about labor and birth?
I also encourage partners and support people to answer the questions and be as involved as the pregnant person. It is important to not fear silence either. Give participants time to answer. I usually do not have a specific order and encourage people to answer when they are ready.
Create a Multi-Sensory Experience
It is easy to focus on sharing facts verbally, with PowerPoints, and birth videos. However, beyond audio and visual, we have a lot more senses we can engage during our class.
A big part of learning and preparing for birth can include touch, audio analgesia, movement, and even different textures and temperatures.
I like to practice light touch relaxation, so participants are working with their partners to prepare for birth. We can utilize gentle scents, such as aroma therapy, as long as no one is sensitive to things during their pregnancy. Often, citrus scents are well tolerated and can even aid in nausea. Allowing couples to experiment with warm rice socks, birth balls, even massage stones, can be a great way to increase engagement.
Some childbirth educators discuss nutrition during pregnancy, labor, and the postpartum period. Having a light snack matching what you are teaching can be a great way to increase engagement.
Invite Participants to Share, Think Out Loud, and Ask Questions
During my class introductions, I always remind participants that we are all adults, and they can speak up with questions at any point in the class. I let them know I will either immediately answer or reassure them we will be covering it later in class.
I use an activity where each participant, partners and support people included, takes a statement or philosophy about birth at random. They then read it out loud and share if it feels true to them, why or why not, or say they are not sure what it means. From there, many discussions often taken place.
It is an easy way to let participants feel safe asking questions and engaging. Add some humor, discuss silly myths that persist on social media related to birth, and make it lighthearted while sharing evidenced based truths.
Childbirth Educators Should Engage Partners and Support People
Throughout much of the pregnancy and birth experience, the pregnant person is the focus. Certainly, they are doing a lot and need a lot of focus. However, for partners and support people, it is a big life experience too.
In terms of creating an engaging class, if you do not address partners and support people, you are missing half the class participants. I gear some questions directly to support people. I will also talk about their role in each stage of labor and the postpartum period.
We can use class as a time to also encourage communication between partners so that they have realistic expectations for each other.
When you are facilitating classes with adult learners, it is important to be fun and engaging. These class participants are taking their time to invest into their birth experience. As educators, we should be sure we strive to provide them with an engaging experience as they learn about their evidenced based options for birth.