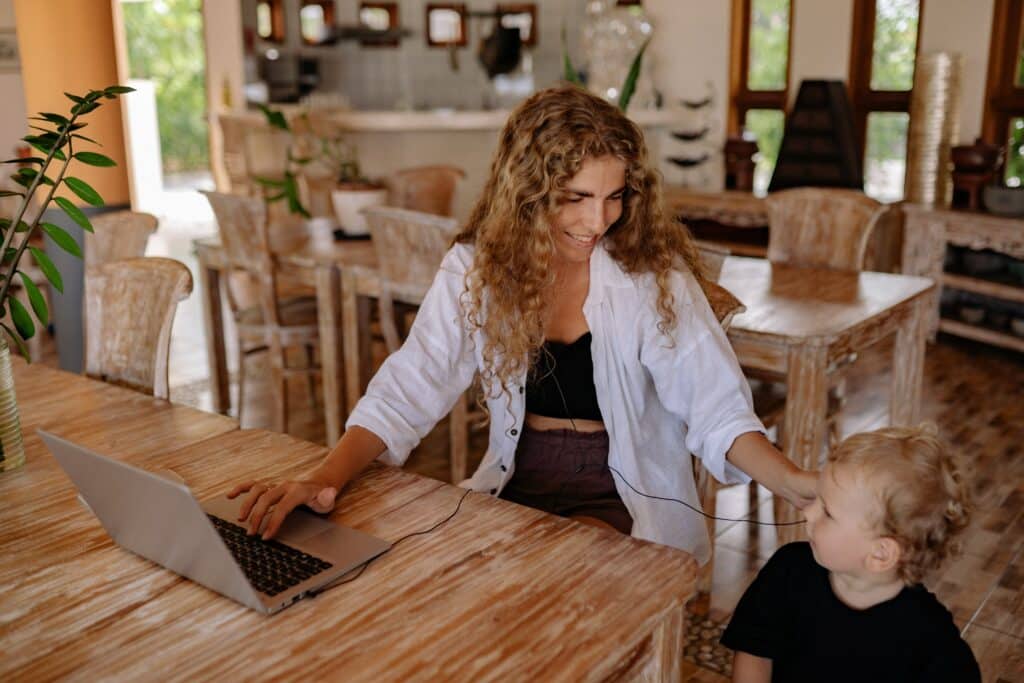 At the International Doula Institute, we strive to provide all the tools you need to thrive in doula work. Throughout our courses, there is information on networking, marketing, and even online presence. Still, how do new doulas find clients?
It can vary greatly depending on your natural network, location, and current trends in birth and parenting. However, the tips below are designed to help new doulas brainstorm ways to reach potential clients.
New Doulas Find Clients Online
One of the easier ways to get started is to begin developing your online presence. It is rare for a doula to be able to only have an online presence and get clients, but it is a great way to start.
You do not need to spend a lot of money or resources on establishing your online presence. Some easy ways to get started include:
A basic self-designed website with a URL similar or identical to just your name. The website only needs to initially be one page with your contact information, what services you provide, and ideally an option to book a consultation with you.
A free Facebook page even if you are not a regular Facebook user. Facebook pages pop up high on search engines making it another touchpoint for people seeking doulas to find your information.
Instagram and even TikTok can be a great way to reach potential clients but also fellow birth workers.
Join Facebook groups for doulas in your region. If there isn't one, create one!
Take time to interact with similar accounts on your social media sites. Organic interaction is a great way to establish yourself online. This helps people get to know you, especially other birth workers.
It is also very important that you highlight sharing evidenced based information. What sets professional doulas apart from random bloggers and accounts is always providing evidenced based information. Doulas can share opinions and anecdotes, but they should always decipher between that and evidence.
Start Networking With Other Doulas and Birth Workers
While it is possible to build a client base through ongoing word of mouth referrals via clients, networking with other professionals tends to have a greater return on investment.
Take time to get to know fellow birth workers in your area. It is not uncommon for well-known birth workers to receive more inquiries than they can support. When this happens, many refer to fellow doulas they know.
Reach out to other new doulas as well. Meet for coffee, discuss services, see how you can help support each other in growing your businesses.
Do not wait until you certify to start networking. As soon as you become a student doula, begin reaching out and connecting with fellow birth workers in your area.
New Doulas Find Clients With Doula Agencies
Another option for new doulas to gain experience is by working with a doula agency. This allows you to focus on developing your skills as a doula without having to prioritize business. While employment is sometimes possible, most doula agencies operate with independent contractors.
As an independent contractor, you can obtain work without focusing on finding clients. However, it also gives you the opportunity to learn about business in time and if desired, eventually branch out on your own.
Begin networking, creating your online presence, and establish yourself as a source of evidenced-based information. This will help as you reach out to agencies and even doula co-ops.
Become A Community Resource
When you show others you know your stuff, people will come to you with questions related to pregnancy, birth, and the postpartum period. Having resources such as professionals, books, articles, etc., to answer people's questions helps you establish yourself as a community resource.
How does that translate to clients? Well, when people come to you, you can provide very basic resources. As they find they need more information and support, you can share what services you provide and encourage them to book with you as a doula client.
Some doulas offer only typical doula support. Other doulas also provide consultations such as a quick hour session on comfort measures for birth, or how to prepare a birth plan.
It can feel daunting to jump into doula work, but with your training, time, and confidence, you will be booking clients before you know it!