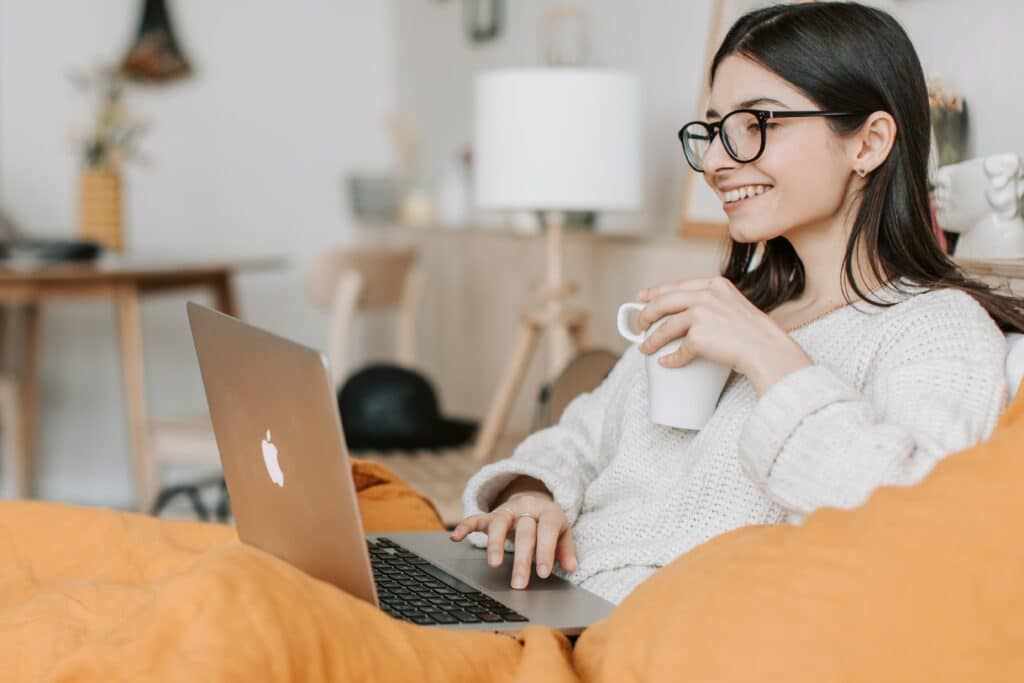 We live in a time where internet presence is huge, especially following the pandemic. As a new birth worker, you might follow a lot of doula social media sites and websites. Is having a doula blog necessary?
In short, no. However, the long answer is that it can be helpful in some situations. At the International Doula Institute, we want our doulas, educators, and lactation counselors to feel business ready. For that reason, our courses include information about business topics. Our blog here, also provides additional information to support you in your career.
Is A Doula Blog Necessary For New Doulas?
As a new doula, it can be overwhelming to navigate what your first steps will be. Even as an experienced doula, it can be a lot to keep up with trends in building your business. Many doulas wonder if they need a blog.
As mentioned above, you do not need a blog as a doula. However, in some cases, having a blog can be helpful. A doula blog can be helpful if:
You desire an online presence, including social media.
Hope to build an independent doula business (versus working with an agency).
You would like to create a resource for your clients and potential clients.
Writing and researching are things you enjoy.
You are hoping to improve your SEO (search engine optimization) for your website.
If any of those things resonate with you, or you simply want a blog on your website, then a doula blog is a great idea.
However, if you find the idea of a website and blog overwhelming, you do not necessarily need a blog. Many doulas are successful without a large online presence. They build their client base through typical networking.
How Do You Start A Doula Blog?
To start a doula blog, it is important to determine what your goals are. Are you hoping to improve SEO traffic to your website? Is it important to show topics which let clients know more about you and your expertise? Are you hoping to be a general resource for parents?
Determining your goals will make it easier for you to get started. Perhaps you hope to be a mix of all three. It is still helpful to determine which is your biggest priority. That will help you understand what content to focus on.
Once you have a website and URL, you can get started with your doula blog.
If your goal is to improve SEO:
Research via Google Trends to see what people are searching for in your area.
Determine what part of SEO you hope to improve, if location based, be sure to mention your city or region in your blogs.
Consider SEO software such as Yoast.
Some find taking basic SEO or blogging courses beneficial to learn more.
When Your goal is to help clients learn more about you:
Think about what makes your services stand apart from other birth workers in your area.
Focus on how your skills, personality, and services will benefit clients.
Write in a way that lets clients get to know you, but don't make it too much about you, focus on how you can support them.
If your goal is to establish yourself as a general resource:
Take time to research important topics related to pregnancy, birth, and the postpartum period.
Use only evidenced-based resources.
Always make appropriate citations. A resource for parents should be evidenced-based and you need to provide proof of that.
Look at Google Trends to see what topics parents are interested in learning.
How Often Do You Need To Blog?
Some doula blogs are updated a minimum of once a week. This is done to help improve SEO. Other doulas publish several blogs simply to have content on their website and do not update regularly.
Finally, some doulas will blog at least once a month to ensure Google recognizes their website as active.
When you are first starting out, it is important to set realistic goals for yourself. If writing comes easily and you have the time, consider blogging regularly. However, if it is more of a learning curve for you, aim for just once a month.
Whatever you start with, know you do not need to commit to forever. You've got this!