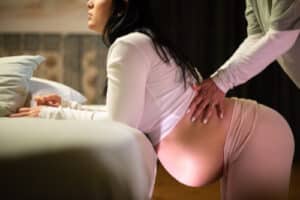 In a landmark move towards improving maternal and infant health outcomes, Michigan has announced the approval of a Medicaid Doula Program that will require Medicaid to provide free doula services for all birthing people covered under the program. This groundbreaking initiative, a collaboration between the Michigan Department of Health and Human Services (MDHHS) and various stakeholders, is set to significantly enhance the quality of care and support offered during childbirth.
A Bold Step for Maternal and Infant Health
The Medicaid Doula Program is a testament to Michigan's commitment to fostering positive birthing experiences and ensuring equitable access to essential care. By approving this program, Michigan becomes a frontrunner in recognizing the crucial role doulas play in providing emotional, physical, and informational support to birthing individuals during the transformative journey of childbirth.
A New Era of Maternity Care
Under this initiative, Medicaid-enrolled individuals will have access to free doula services, ensuring that they receive the compassionate care and guidance they deserve. This move reflects a shift towards holistic maternity care that recognizes the importance of addressing the emotional, psychological, and physical needs of pregnant individuals and their families.
Addressing Disparities and Enhancing Outcomes
The Medicaid Doula Program comes at a time when there is growing awareness of disparities in maternal and infant health outcomes, particularly in underserved communities. By offering free doula services, Michigan aims to bridge this gap, providing birthing individuals with invaluable support that can lead to better birth experiences and healthier outcomes for both mother and baby.
A Collaborative Effort
This milestone achievement is the result of collaboration between MDHHS, healthcare professionals, doulas, community advocates, and policymakers who recognize the urgent need to transform maternity care. By working together, Michigan is paving the way for innovative solutions that address the unique needs of pregnant individuals and ensure their well-being.
IDI's Proud Involvement
Amidst this historic initiative, the International Doula Institute (IDI) proudly stands as one of the approved certified training entities for doulas under the Medicaid Doula Program. IDI's rigorous training equips doulas with the skills and knowledge required to provide exceptional care and support to birthing individuals, aligning seamlessly with the vision of the program.
Ensuring Quality and Accessibility
As part of this program, the state has chosen IDI to help equip doulas with the expertise needed to provide exceptional care and support to birthing individuals. With this approval, IDI further solidifies its commitment to improving maternal and infant health outcomes and ensuring that every birthing person receives the support they deserve.
A Positive Impact on Communities
The approval of the Medicaid Doula Program marks a significant step forward in reshaping maternity care in Michigan. With an estimated 55,000 births per year now eligible for free doula services, this initiative has the potential to create lasting positive effects on the well-being of birthing individuals and their families.
A Promising Future
Michigan's commitment to providing free doula services through the Medicaid Doula Program sets a powerful example for other states and regions. By prioritizing maternal and infant health and recognizing the critical role of doulas, Michigan is ushering in a new era of care that promises to create healthier, more positive birthing experiences for all.
As the program takes effect, the state of Michigan is demonstrating its dedication to ensuring that every birthing person receives the support and care they need, regardless of their economic circumstances. This progressive initiative is a beacon of hope for the future of maternal and infant health, showing that by working collaboratively, we can create meaningful change that benefits us all.