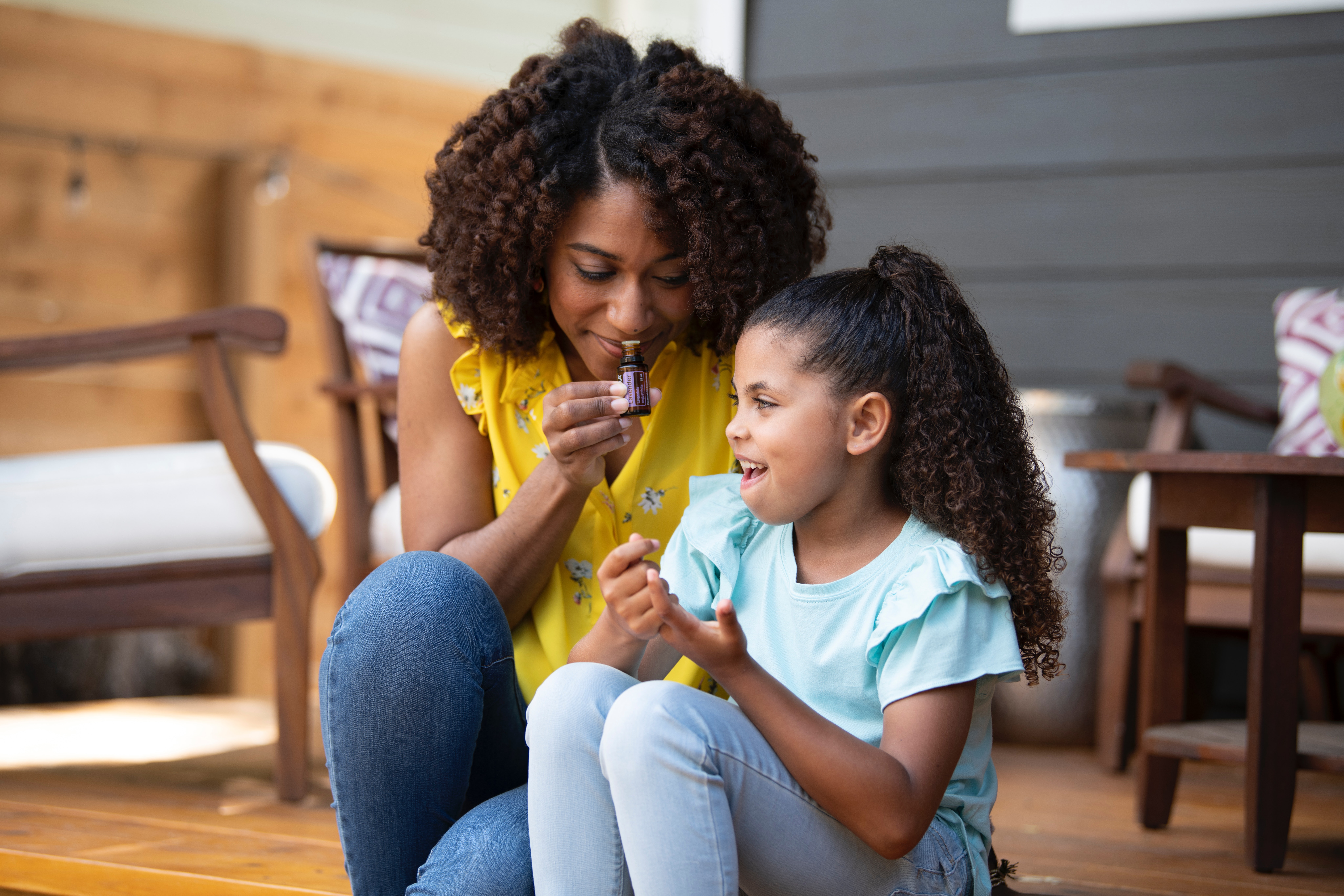 As a doula, it is important to remember that you cannot provide medical advice. You cannot prescribe or recommend any medications, herbs, supplements, or oils that clients should use for specific conditions. However, you can provide general information, including about tea tree oil during pregnancy.
As a doula, to stay within your scope, your language is important. You can say something such as, "Many people find tea tree oil helpful for…," while concluding they should check with their provider.
To be a true professional, it's important to be familiar with many aspects of pregnancy and birth, including popular supplements, herbs, etc. Again, not to prescribe but to be able to help educate.
Essential oils have been used for quite a long time. While historical records vary depending on the source, some cite recorded use in Egypt as early as 4500 BC. It's common for many to believe a natural substance in safe, even during pregnancy.
While essential oils are natural, they're a concentrated and strong substance. Each essential oil, like tea tree, can have an impact on the body, both healing and potentially dangerous depending on how and when it's used.
Can Tea Tree Oil Be Used Safely During Pregnancy?
One of the hardest things about being pregnant is navigating which foods, medications and even natural substances are safe to use. While varying studies exist, few medications and substances have clear evidence on safety. It's difficult to perform a proper but also ethical study involving pregnant women.
As a doula, this means you're likely to get lots of questions about what is safe to eat, drink, and use.
Due to the lack of studies, most of the information we have regarding medication and natural supplement use during pregnancy is retrospective – or information compiled based on previous events.
Natural substances in and of themselves also often have few studies. Proper scientific studies can be expensive and there's rarely adequate funding for large scale studies on natural substances. This can make it difficult to figure out which things can be safely used. It can make it difficult to figure out which healing claims are true.
With the rise in popularity of essential oils, there are now many books, blogs and sales companies. It can be hard to filter out which sources are credible and which sources are simply seeking a sale with little evidence behind their healing claims.
The good thing about tea tree oil, however, is there are a few studies related to its proposed healing properties. However, studies related to its safety are a little less prevalent.
One can use tea tree oil safely during pregnancy as indicated, properly diluted and never consumed.
How Can Tea Tree Oil Be used Safely During Pregnancy?
Ideally, if your client is asking about oils, they're holistically minded, and know qualified health care providers they can ask about safe use. You can provide general information, but a qualified provider can give specific recommendations.
In my case, my certified nurse midwife (CNM) was familiar with essential oils, homeopathy and other remedies and was able to help me figure out which items I could use safely. As a doula, I'd recommend our mutual clients reach out to her.
If your client's healthcare providers aren't familiar with natural remedies, they'll likely recommend avoiding essential oils, natural supplements and other things. Being unfamiliar, it would be safest for them to recommend against using something they aren't certain is safe.
A midwife, pregnancy chiropractor, functional medicine doctor, aromatherapist or other qualified professional can typically help your clients navigate holistic options. Remind your client to make sure they're familiar with safe use during pregnancy, and not just general use.
Some uses during pregnancy include:
To treat acne which can sometimes worsen during pregnancy
Provide relief from hemorrhoid pain and discomfort
Added to a bath for relaxation, antibacterial properties, anti-inflammatory properties, etc.
Yeast or fungal infections
Unsafe Use of Tea Tree Oil
In general, professionals recommend you never consume tea tree oil during pregnancy.  In fact, most professionals advise against using essential oils internally unless specifically instructed by a qualified health professional.
Tea tree oil is quite potent. You should always dilute it with a carrier oil before use. Some recommend using caution or completely avoiding tea tree oil during the first trimester. Others say properly diluted topical use isn't likely to be harmful. Some professionals recommend avoiding until the third trimester, or even until full term, as there may be concern it could trigger uterine contractions.
For people who have a history of sensitive skin or eczema, tea tree oil might cause a topical reaction. Allergies and sensitivities are always a possibility regardless of how natural something is.
Due to these reasons, it's safest as a doula to always refer your client to a qualified provider. Even though we cannot provide our clients with specific recommendations, we can provide the above information.