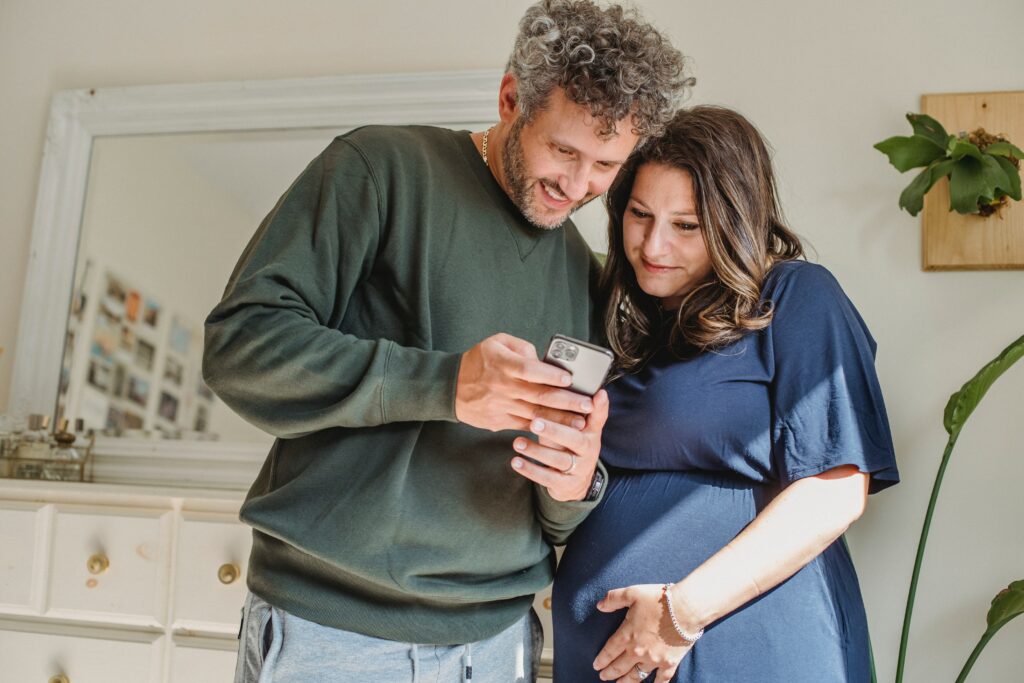 As a doula, helping your client prepare for birth goes beyond basic prenatal education. Some refer to doulas a "Sherpas" or guides for birth as you're an experienced traveling the birth journey. In addition to being present and guiding during birth, you should also help them prepare before the journey.
Once a client has already hired you, they have already begun preparing. However, you can provide additional insight with a birth preparation check list or recommendations. The more prepared a client is for birth, the more likely they are to get the most out of your services.
Here are 6 ways to help your client prepare for birth:
Encourage Making Informed Maternity Care Provider Choice
Many pregnant people choose a provider early in their pregnancy. However, as they learn more, they may realize they have different birth philosophies and goals than their provider. Many also are not aware of all their options such as the differences between OBs and midwives.
As a doula, you can help educate clients on all their birth provider options. Then, simply support them regardless of their choice.
It's important that you are familiar with some provider options, birthing facilities, and homebirth options in your area. It's ideal when providing referrals that you give at least three options so as not to make a direct recommendation. Remember, our job as doulas is to inform not to make decisions for.
Remind Parents To Choose A Pediatrician or Family Doctor
Like the above, remind clients to choose a provider with similar philosophies around medical care. It's also important to remind parents that they can change providers at any stage if they're uncomfortable with the care they are receiving.
You can help your clients be aware of options in your area such as large practices, private physician, pediatrician vs family doctor, etc.
Encourage Parents to Get on the Same Page
When someone is learning about their birthing options, it is important their partner (or support people) understand their preferences. Encourage parents to discuss goals, desires, etc. The last thing a birthing person needs is to be in labor sharing preferences while their support is confused.
Encourage ongoing discussions, planning together, and learning together.
Connect With Healthy Peer Support to Prepare for Birth
When welcoming a new child, peer support can be vital. For example, research shows that having peer support can be vital in reaching breastfeeding goals.
New parenthood can feel lonely at times. Having peer support from those who know what you're going through and understand the sleep deprivation, can help one feel less alone.
As a doula, you can help parents find new parent support groups in their area. This can help them have a more positive postpartum experience.
Provide or Refer Parents to a Comprehensive Childbirth Class
Some doulas are also certified childbirth educators. If that is you, encourage clients to book you for comprehensive childbirth education. If you do not provide this service, be sure to become familiar with childbirth classes in your area.
When clients take a comprehensive childbirth class they are more prepared for birth. The more prepared a client is, the more they get out of your ongoing support. Having realistic expectations for birth, and plenty of coping skills, will make your role as a doula clearer to clients.
Help Parents Plan Their Birth Team
Taking time to make informed and clearly thought-out decisions about one's birth team can impact the overall birth experience. Parents are not always aware of the impact of too many people present and how that influences hormones. They are not always aware of their options in regard to student practitioners, family in waiting rooms, etc.
As a doula, you can remind parents that they are in charge of their birth. Encourage them to think through their birth team and options. Planning the birth team is one of the most important steps to prepare for birth.
As a doula, you will be attending births. However, your support and role extends beyond the birth itself. Helping clients to prepare for birth is one of your most important roles.