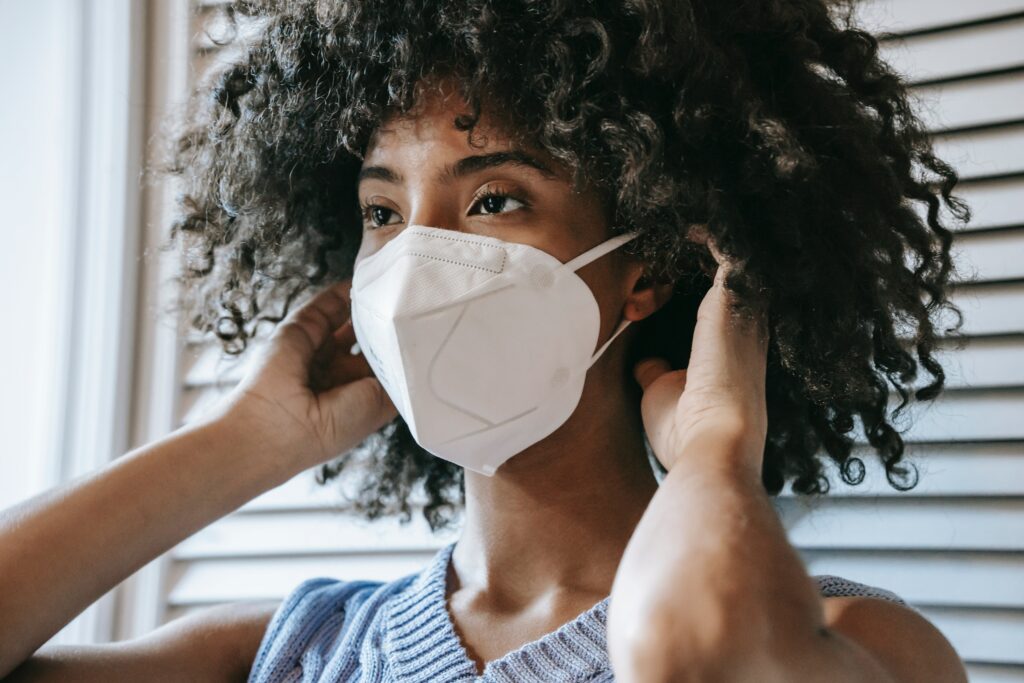 Doula work during covid-19 has been nothing short of challenging. From experienced doulas to new doulas, we all watched as our clients and potential clients experienced a lack of birthing support. Early in the pandemic, this made sense. It was a necessary part of an illness we did not fully understand.
As the pandemic continues, and morphs into an endemic, doula work during covid-19 continues to present challenges. How do we keep up with ever-changing guidelines? What do we do when our clients feel under supported?
Are we meant to be involved with advocacy?
At the International Doula Institute, we are committed to helping doulas during and beyond training. Therefore, we keep our up-to-date blog, email newsletters, and our student group.
How IDI Supported Doula Work During Covid-19
At IDI, we understood the importance of continuing doula work, doula training, and more during the pandemic. We adjusted out training requirements to ensure students could complete their trainings. IDI ensured we had enough instructors to ensure everyone was getting their needed certifications in a timely manner.
We also spoke with a labor and delivery nurse to better understand what was happening in local hospitals and why.
Now that we are beyond the initial pandemic, especially before we understood covid-19, this article is not as relevant. However, reading this will help you understand what doula work can look like during a pandemic.
"As doulas, it is not uncommon for us to review policies through the lens of supporting birthing rights. We often question things which could contribute to a negative birth experience. However, as of March 2020 we are living through an unprecedented global pandemic. Covid-19, also referred to as the novel coronavirus, is presenting immense challenges. They impact our healthcare providers, including midwives, obstetricians, and nurses.
At IDI, we want you to know that we realize the difficulties you are facing. As a doula, pregnant person, or birth partner, 2020 is hard. Covid-19 and doulas presents a lot of challenges for our profession."
You can read the entire article here: COVID19 and Doulas- We are here to help.
Providing Virtual Support – Doula Work During Covid-19
For many doulas, during the heigh of the pandemic and now, virtual support became an option to provide support when in person support was deemed unsafe or against local policies. It allowed clients to maintain some support despite the inability to do so in a traditional way.
We provided in-depth information on how to provide virtual support before, during, and after birth.
Just a small example of what we recommended:
"Providing virtual doula support might look like:
Before Labor
Providing extra support and prenatal education
Making and loaning out birth bags which include commonly used doula items like a rebozo, tennis ball, rice sock, etc.
During Labor
Be on call as you normally would and be ready to video chat, take a call, or quickly respond to texts
The support person may want to wear earbuds so they can chat with you and easily hear your instructions with the least amount of distraction for the laboring woman (great option during transition)
During The Postpartum Period
Check in and allow her to process her birth story if she desires. Let her share the positive, the scary, whatever feelings she has so she can process the experience without judgement."
To read all our virtual doula support recommendations, be sure to read Providing Virtual Doula Support.
How Do I Continue Doula Work During Covid-19 as it Continues to Change?
The shortest answer is to remain flexible. Understand that while we hope there will continue to be less restrictions, we cannot control what will happen. You can take part in community advocacy to share about the evidenced-based benefits of allowing birthers to always have their doula.
You can also consider the following:
Continue to live covid "cautious" to reduce your risk of becoming positive and needing to miss supporting your client
Encourage clients to stay up to date with their healthcare provider's practice guidelines and restrictions
Educate clients about all their birth options, including locations, facilities, homebirth, etc.
Include a covid-19 clause in your service agreement or contract with your clients so both parties know what to expect in all circumstances
Reach out to IDI for advocacy on your behalf if you run into any certification issues with hospitals, birth facilities, organizations, etc.