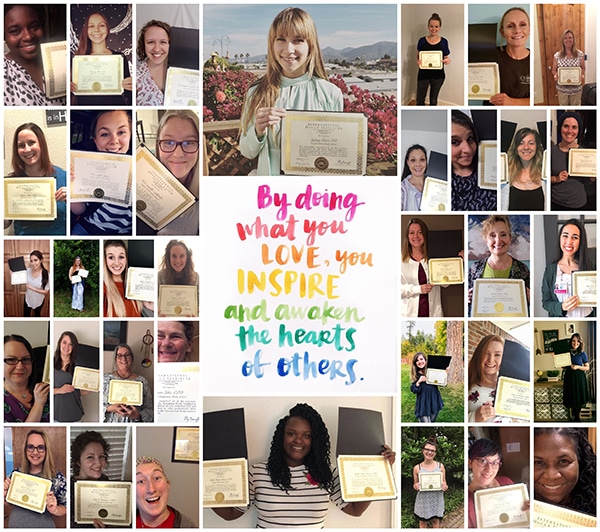 As a certified doula, you might be wondering if doula recertification is necessary. Afterall, birth itself is always the same, right? Well, while physiological birth does not change, our birthing environments, evidenced based care, etc., can change frequently.
As a professional doula, it can be extremely important and to maintain your certification via recertification. It is a valuable tool in showing your clients and potential clients that you value your career.
There are many reasons doula recertification can be important, including:
Doula Recertification Ensures You Are Up to Date With Evidence
As mentioned above, physiological birth does not really change. However, common birthing environments, pharmaceutical use, birthing trends, etc., can frequently change. By recertifying, you ensure you are aware of these changes.
For example, while normal physiological birth does not change, we see evidence change regarding common birth aids like fetal heartrate monitoring. The way fetal hearts work does not change. However, the way providers monitor and interpret does.
You can learn more about these recent recommendations by reading Evidenced Based Fetal Heart Rate Monitoring.
Changes in evidence often lead to changes in policies. This can directly impact how we prepare and support our clients for their births. At IDI, we ensure our curriculum and recertification process helps ensure doulas are up to date with current guidelines.
Requirements For Recertification Encourages Continuing Education
While everyone can choose to continue their education on their own, not everyone would naturally choose this route. When organizations require continuing education courses to maintain certification, this ensures doulas continue their learning.
As recommendations and evidence changes, IDI wants to ensure all their doulas are properly representing IDI values. This includes valuing evidenced-based information and always wanting to learn more.
We require our doulas to complete three continuing education classes following their initial certification. They have three years to complete these classes to submit for recertification.
What Are Continuing Education Classes?
There are many ways to take continuing education classes. Some choose to acquire another certification, such as becoming a Certified Breastfeeding Counselor. Others choose to take a variety of classes.
Some continuing education workshops and classes doulas take include, but are not limited to:
Prenatal nutrition classes
Postpartum healing traditions
Spinning Babies – Optimal fetal positioning classes
Workshops on pelvic anatomy
Rebozo workshops
Attending doula webinars
Going to doula, midwifery, or other birth related conferences.
You can read Continuing Education For Doulas to learn more.
Some Agencies, Hospitals, Birth Centers, and More Require Certification
Doulas are not licensed and regulated professionals. However, private facilities and agencies can require certification for employment or even to attend births in a facility. For example, certification became important during the Covid-19 pandemic.
While every facility had varying policies, some facilities required all doulas who enter to be certified. Again, doulas are not nationally or internationally regulated. However, private facilities are able to make any policies, including requiring doulas to be certified to attend births.
There are also doulas who prefer to work with an agency or doula company rather than being self-employed. In these situations, many agencies require their doulas maintain their certification.
Becoming and staying certified can be an important part of maintaining career opportunities.
Doula Recertification Shows You Value Your Profession
While doulas may not be nationally or internationally regulated, we know our value as professionals. When we maintain our certifications, we show others that we value professionalism.
Maintaining your certification lets your clients know you take your role as a doula seriously. Certification lets your clients know you are accountable to an organization and abide by your scope of practice. As professional doulas, it is important we show others how to truly value our role in birth work.
As a certified and fully trained doula, it can be hard to understand why you need to recertify. However, as you've read, there are many benefits to recertification. We look forward to continuing to work with you in the IDI family!